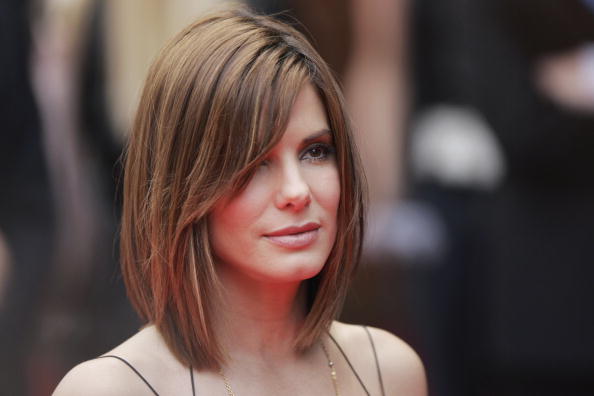 Shoulder length hair is a great option for many women. It's long enough to work with versatile styles and short enough not to be in the way. If you're too scared to go short but don't want to spend the summer suffering with long hair, consider a shoulder length style. There are many different shoulder length options for all different types of hair. You're sure to find something.
Short Front Layers
If you want to stick with shoulder length hair but you want to do some fun stuff with it, consider shorter front layers. This allows you to style your hair straight as well as curl it by bringing attention to the shape of your face and your neck. Both curly and straight work with this particular layered cut.
Long Bob
One of the chicest ways to wear shoulder length hair is in a long bob. You'll want to start by having the back of your hair cut to your shoulders. As your hair moves closer to the front, you'll want to ask your stylist to trim it so that it's longer in the front than it is in the back. This look is great worn straight and sleek.
Shaggy Layers
If you have thin locks, you might consider a shoulder length cut too long. Not cut well, it could cause your hair to look too fine and too thin, making it appear stringy and not attractive. The solution to this problem is to ask for shaggy layers. These layers are a bit rough and edgy, and they're all around your face. They make for great straight styles and can even make your hair appear thicker and more luscious.
Bangs
Another great look for shoulder length hair is to cut thick bangs; nothing wispy or fine. If you have thick hair, bangs just hitting your brows look strong and feminine, chic and sexy. You can wear them with your hair curled or straight for the most versatile looks.
Long Bangs
If you're in the process of growing out your bangs and looking for a great in-between look for your shoulder length hair, cut your bangs at a bit of an angle. This will help them to curl nicely. You can pin them up, sweep them to the side and use them to look elegant. It's a look many sophisticated women opt for.
(Photo by Gareth Cattermole/Getty Images)