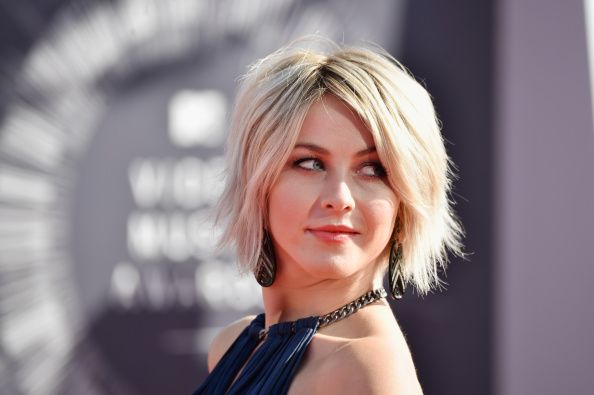 Every cool celebrity seems to be cutting off their hair these days. Shorter hair is easier to manage and takes fractions of the time to prepare. Presto, chango! – you're ready to walk out the door. These 'dos also scream "confident mama" (as it hot mama!) and look got with every kind of personal fashion style and attitude. Hairstyles, just like clothes, are always going in and out of being super trendy, even though these short styles are almost always in fashion. Here are six different short hairstyles that are super fashion-forward and trendy this year and are sure to be in 2015.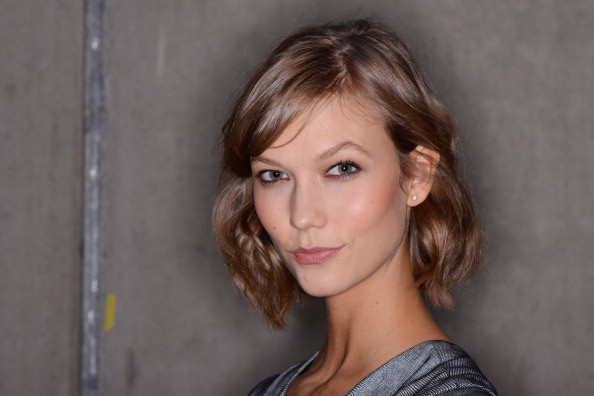 The Unstructured Bob
Bob hairstyles are always in style. The bob originated during World War I as women joined the workforce and no longer had time for straightening irons and pin curls. "Cropped hair became of badge of freedom, rebellion, and independence for working women who had also just gained the right to vote," wrote NYC salon owner Eva Scrivo in her book, Eva Scrivo on Beauty. The bob is the short hairstyle for you if you have a nice jawline and neck. If you have a round face, a longer bob is a better option. Bobs work best on thin to medium hair. If you have curls, cut layers and get the ends texturized, seen perfectly on supermodel Karlie Kloss (pictured above). If you have fine hair, ask for the  "graduated bob," which are stacked layers cut shorter in the back, longer in the front that give hair needed body and height at the crown. In addition to Kloss, Emma Stone, Brooklyn Decker, Keira Knightley, and models Jourdan Dunn and Coco Rocha have had amazing bobs.
(Photo by The Image Gate/Getty Images)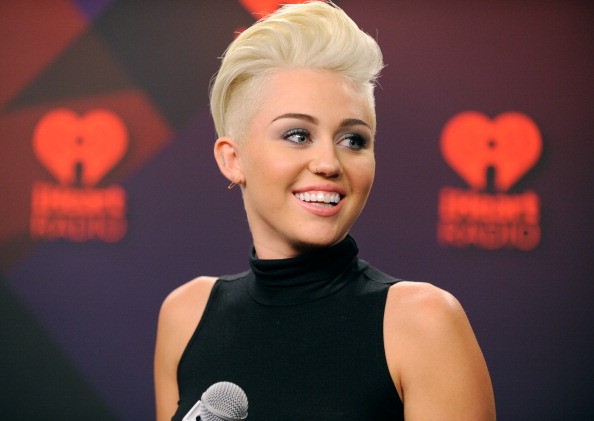 The Pompadour, aka the "Quiff" or the "Faux Hawk"
A hot new hairstyle trend is the pompadour, also known as the quiff or the "faux hawk." This hairstyle features a puffy teased top and shaved sides and is one of the most popular looks for popstars, singers, and celebrities, including Miley Cyrus (pictured above) and Pink. It's similar to a mohawk, but the hair on the side is a bit longer. This style is very rockabilly, combining the 1950s pompadour hairstyle, the 50s flattop, and a mohawk. The hairstyle was a staple in the British 'Teddy Boy' movement, was popular again in Europe in the early 1980s, and is definitely having a resurgence in popularity right now.  The word "pompadour" comes from the mistress of King Louis XV, Madame de Pompadour, who wore her hair swept high up off the face. Cool trivia fact! To have a "faux hawk,"  instead of shaving the sides of the head, comb the sides tightly against the head so it appears to be shaved. Then take the longer hair on top and sweep it up into a plume.
(Photo by David Becker/Getty Images for Clear Channel)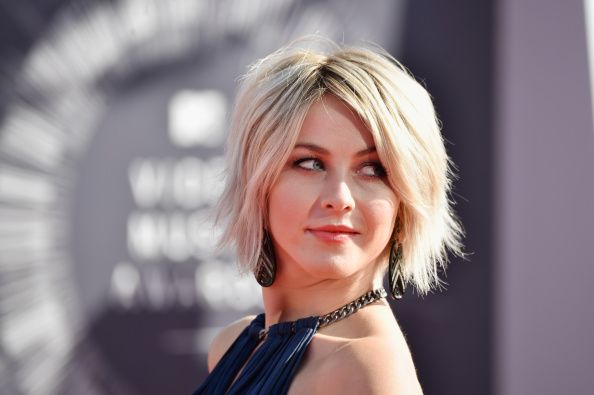 The Mussy Shag
The shag hairstyle is casual, looks effortless, and looks like bedhead; in other words, very rock'n roll. The typical features that make up a shag include lots of texture, choppy ends, and tons of layers around the crown. This hairstyle works on almost every hair texture and with every length. But don't have too many layers or the look can appear dated. A modern shag is choppy and has lots of texture but doesn't look like the hair in an 80s hair band. The following are good examples : Julianne Hough's last hairstyle (pictured above), Lisa Rinna, Alexa Chung, Dianna Agron's old hairstyle, Tori Spelling, and Jennifer Lawrence's awesome new look.
(Photo by Frazer Harrison/Getty Images)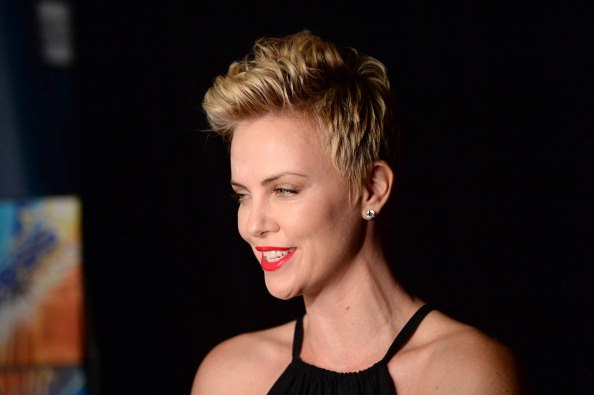 The Modern Pixie 
Pixie hairstyles have always been popular, but more and more celebs have been getting out the scissors and cutting their locks into this boyish-yet-still-feminine 'do. "The softness of a sweeping side bang and the wispy hair in front of the ear work together to frame the eyes," said stylist Rodney Cutler in a Glamour magazine article. The pixie is one of those few wash-and-go hairstyles but you end up spending more time at the salon. It's best to trim your 'do every five to six weeks. If you are a woman with curly, kinky hair, the pixie is the best bet for you for a short hairstyle, suggests Cutler. Famous stars who have pixie'd it up include Charlize Theron (pictured above), Michelle Williams, Anne Hathaway, Rihanna, and Ginnifer Goodwin.
(Photo by Jason Merritt/Getty Images for GLAAD)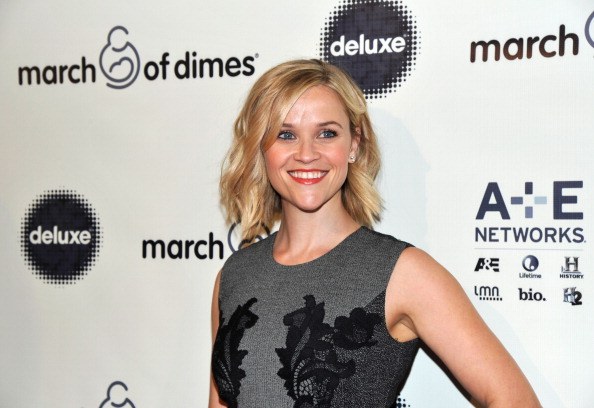 The Demi-Bob aka "The Long Bob" or the "Lob"
The long bob has always been a big trend in hair. Cut somewhat blunt and above the shoulders, this hair can't be described as being long or short, but somewhere right in the middle. This cut works on both straight and wavy hair. It's a very versatile style to have because you can flat-iron it or keep your hair wavy. A wavy lob looks awesome! When choosing this hairstyle, there are a few rules to keep in mind. Don't make the cut too blunt or your lob might be bland. Ask for stacked layers in the back to add dimension. But don't get your lob too layered, or it's no longer a bob. Tricky stuff! You will get an edgier look if you ask the stylist to thin out the ends with scissors or a razor. Also ask your stylist to make your bob a touch shorter in the back. Reese Witherspoon (pictured above), Giuliana Rancic, Nicole Richie, Liv Tyler, Michelle Dockery, Helene Christensen, and Naomi Watts have all looked beautiful in this style.
(Photo by John Sciulli/Getty Images for March of Dimes)
(Lead Image photo – Getty Images)