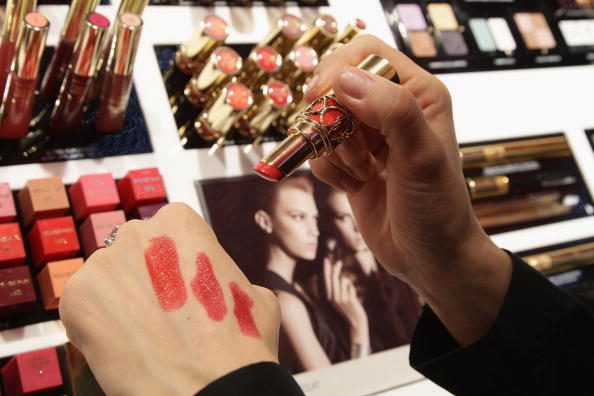 Sally Beauty Supply is one of the leading manufacturers of beauty products in the world. But that's not all Sally has to offer. The store also features a comprehensive website filled with videos designed to help women achieve the looks they long for. Some of the videos are more in-depth than others, and some are so simple you won't believe you didn't already know these secrets. Here are some great videos courtesy of Sally Beauty Supply filled with helpful tips just for you.
Hair Teasing
Perhaps we aren't looking for the Snooki pouf circa the day of The Jersey Shore, but we all want a little volume and a little tease from time to time. For this reason, Sally Beauty Supply is teaching us exactly how to get the perfect tease with the Teeze with Eez Teasing comb. It's simple and straightforward, and we'll all be teasing our hair to new heights in a matter of minutes.
How to Use a Flat Iron 
Using a flat iron seems simple, but most of us are doing it incorrectly. There is a simple trick that will help you get a better straight look, and all you have to do is watch this video to learn how. Save yourself some time in the mornings by learning to correctly use your flat iron. It's something you'll be glad you did.
Apply Gel Nail Polish 
Gel nail polish is a huge trend right now, but not everyone is familiar with precisely how to use this kind of polish. This video, courtesy of Sally Beauty Supply, is designed to show you just how to use the polish so that you can have a perfect look each time. Gel polish is one of the biggest nail trends of the season, which means it's time to learn how to correctly apply it so it looks good and stays put.
Covering Grey Hair 
Most of us are too terrified to try and color grey at home, which is why we pay so much to see professionals at the salon. However, spending hours at the salon – not to mention big bucks – isn't an option for everyone. For this reason, this video is priceless. It provides you the correct manner to accurately color grey so that you don't end up with strange hues and a look that's just not good.
The Perfect Updo 
For those who need a quick tip to help create a great updo for those occasions that require one – such as heading to an event or meeting – this video is the one for you. Using the Sophist O Twist, you can create the perfect updo in minutes. This video walks you through the process with relative ease so that your hairstyles are effortless from this point on.
(Photo by Andreas Rentz/Getty Images)