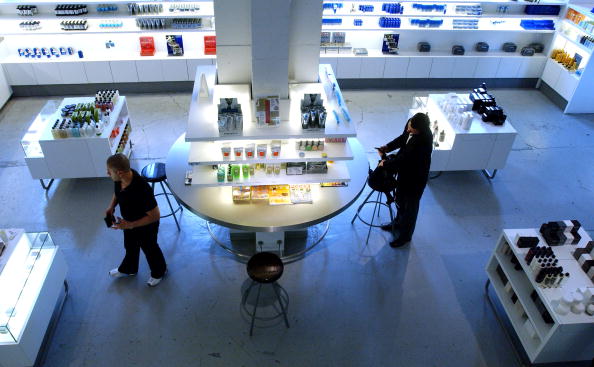 CC Creams are designed to address discoloration on a woman's skin. The CC stands for color corrector. They're just a little bit lighter than the typically used BB creams, which makes them preferable to many women in light of the fact that most of us want to wear as little as possible on our faces while still looking as amazing as possible. Here are the five best CC creams available for you to choose from if you suffer from a bit of skin discoloration.
Ole Henriksen Perfect Truth CC Cream
This CC cream is designed for women who want all over radiance and less noticeable discoloration. The cream comes in two different options. The first has integrated SPF 30 and the second is only SPF 15. Since discoloration is often related to sun damage, it's important to choose makeup and skincare products that contain SPF. You'll spend $36 on the SPF 30 and $26 on the SPF 15.
SmashBox Camera Ready CC Cream
For only $42, this SmashBox product will help you correct dark spots. With discoloration, the darker the spot the more difficult it is for women to correct the color. This mixture of vitamins and nutrients is designed to help women hide dark spots on the skin while taking care of the rest of your skin in the process.
Clinique Moisture Surge CC Cream
It includes SPF 30 and only costs $35. This CC cream is the best one for deep hydration. It's great for women who suffer not only from skin discoloration but from dry skin as well. The double-duty provided will help women look and feel more confident without making skin appear oily.
Dr. Jart CC Essence Balm
If you have sensitive skin with dark spots or discoloration, this is the CC cream for you. Designed so that it doesn't irritate even the most sensitive of skin, this serum-infused balm hydrates and protects your skin. The best part is that it only costs $42.
Sephora Collection Skin Perfect CC Cream
It's sunscreen and correction cream all in one. This SPF 20 formula is only $26 and it's only available in Sephora stores and authorized Sephora retailers. It's designed to work best for anti-aging in conjunction to keeping skin discoloration from being evident.
(Photo by Stephen Chernin/Getty Images)