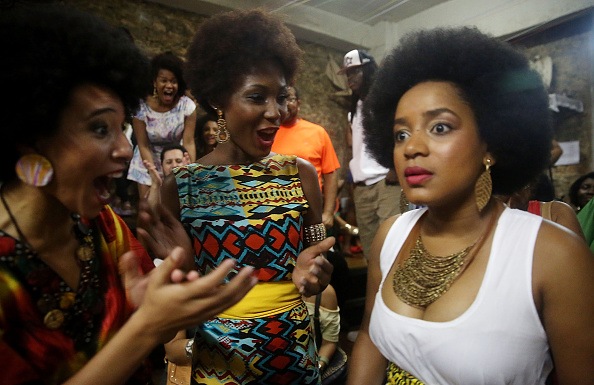 The kinky twists styles you're imagining might sound a little bit like something else, but we can assure you that they are just amazing hairstyles. Now that you have your mind in the correct place, we can discuss this type of hairstyle at length (haha!) and talk about some great styles you can implement when you wear your hair like this. While it is a style in and of itself, you can always make it more fun and more enjoyable by getting a little creative and having a little fun with the look. We love the different hairstyles that are available to enhance your kinky twists, and we really love the fact that you can find several styles within seconds just by turning on your computer. If you're looking for something more fun to do with your twists, we can tell you how to find some great inspiration.
Magazines
Believe it or not, magazines are still fun to read and they have great hairstyles. You'll find some serious advice for taking care of your twists, styling them and making them look amazing at any time. By checking out fashion and style magazines, you're going to find not only hair inspiration, but also clothing and beauty advice to work with your hair.
Pinterest
Well, that's pinteresting. You can use this site to create boards for twist hairstyles for any occasion. What's best about this particular inspiration board is the fact that you can divide it up into different occasions, such as casual twist styles, more in-depth twist styles and even formal twist styles. You can also find quick styles to utilize on a rainy day, a late day or a day in which you find you want to spend more time enjoying your coffee and less time bothering with everything else.
Celebrities
How often does a celebrity really have bad hair? We love some of the twist styles we've seen stars such as Beyonce and Jennifer Hudson rock over the years, and we think you will, too. Pick your favorite celeb and take a look at their hairstyles over the years for a bit of twist inspiration.
Photo by Mario Tama/Getty Images