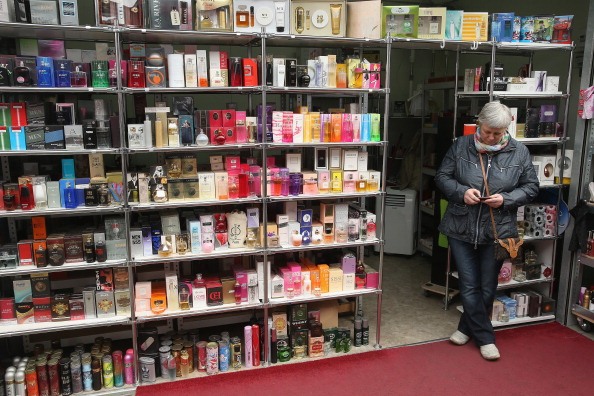 Perfume that costs a lot of money is the bane of my existence, but it's what I love the most. I can't walk into Sephora without walking out without a new bottle of over-priced perfume I can't possibly use on top of all the other bottles I already have, but it's life. Expensive perfume is everywhere, but most people don't know that they can get perfume just as good for a lot less. In fact, you can buy some of the same expensive perfumes you buy a high-end department stores and makeup stores for next to nothing at the places you go regularly. So instead of going broke purchasing perfume you can't afford, why not let us help you find some that you can? It's the same stuff, just priced differently for very good reasons. Here are my favorite places to shop for cheap perfume.
TJ Maxx
After recently realizing that I like more about Jimmy Choo than just the shoes, I found the perfume. It's nice; and it's even nicer at TJ Maxx where it's literally nothing to purchase. It's half the price there, and I can't believe I found it there before I found it at Sephora, which saved me a lot of money.
Perfume Outlets
If you have an outlet mall near your home, I highly suggest you pay it a visit. You're going to appreciate the fact that you can pick up designer brand perfumes that are half the price that they are in the stores, and that's a big savings.
Online
Overstock and Amazon are great places to order perfumes you normally love but don't want to pay full price for. Just perform a quick search for the kind that you love and you're probably going to find it when you go onto either of these sites; and for a lot less. Before making your purchase, it's also important to read reviews such as that Cool Water review by 7Gents.
Photo by Sean Gallup/Getty Images