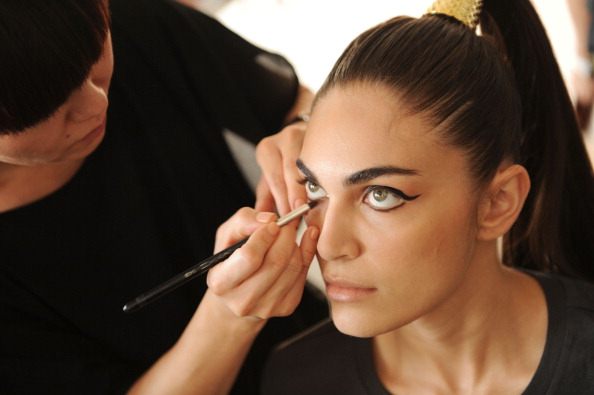 It's unbelievable to realize that so many women have no idea there are so many different eyeliner styles. It's even more unbelievable to realize that so many women are completely clueless as to the fact that they are applying their eyeliner incorrectly and potentially causing themselves to look less than gorgeous when they head out for the day. Eyeliner styles are so particular, and not all styles are made for all women.
What is made for all women, however, are a few rules that apply to making eyeliner look good. Without knowing what's behind these rules, it's virtually impossible for women to find looks that work for them, and it's possible that you're leaving the house looking a little silly. What we've done is go through the many things you're not doing right when applying eyeliner and provide the three most common mistakes and how to fix them so that you always look gorgeous, and not like a clown.
Too Much On the Bottom
You might think that heavy liner on the bottom is the way to go, but it's not. In fact, it's so not the way to go. The best option is to line the bottom very lightly, skip going all the way around and just stick lightly to the exterior bottom of the eye. Otherwise, you're doing nothing but making yourself look a bit like a circus clown, and you're ensuring that your eyes appear too small.
Sticking with Black
There are so many other colors available, and sticking to black isn't something you should do. Yes, black is great. However, you can try navy and brown, and even a deep golden shade is going to look amazing on brown eyes. White also helps your eyes pop in certain places, so it's just a much nicer look all the way around.
Rushing
If you don't have time to put your eyeliner on correctly, don't put it on at all. It's not something you should do if you want a look that's gorgeous and beautiful. Rushing results in jagged lines that aren't put together and look nothing short of awful. If you haven't the time, skip the step. If you do have the time, don't rush yourself.
Photo by Craig Barritt/Getty Images