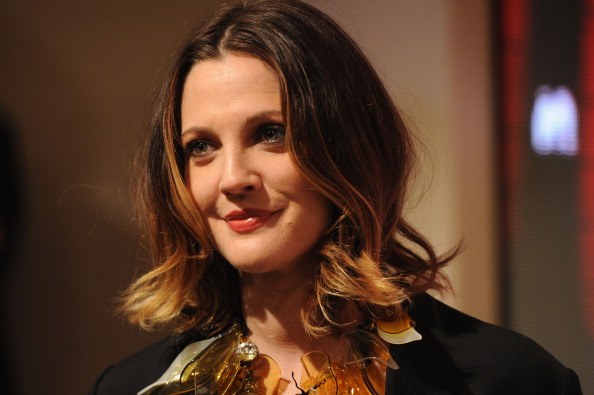 Who doesn't love Drew Barrymore? She is beautiful, sweet, talented, and has had that hippie-chic thing down for decades. You might not know that she is also a cosmetics maven, as she created Flower Beauty lines in 2013. Flower has helped revolutionize drugstore beauty, providing innovative yet affordable products to a wider, more diverse market than high-end cosmetics. Flower quickly developed a cult following because of the brand's commitment to quality matched with budget-friendly price tags (the line is available at Wal-Mart). The brand's products are custom-formulated with the same ingredients used in luxury make-up but at much more affordable prices and uses an exclusive botanical-infused Soft-Focus Complex that creates a  lit-from-within illumination effect.
Now, Flower Beauty is expanding to include fragrances. The three perfumes, Cherished, Radiant and Sultry, are meant to "signify the emotions associated with a different time of day" according to Womens Wear Daily. The Flower Fragrance Collection is described as a combination of "scents that capture the joy of life and love, in all of its meanings" which coincides with Barrymore's positive approach to beauty and life in general
In a world where many celebrities have their own fragrance lines, Barrymore is taking a different approach. The Flower fragrance line is far from a "celebrity fragrance" label, with the actress taking a backseat in advertisements. Instead, she is letting Flower flourish on its own as a brand, without a famous face.
The perfumes are being released in Wal-Mart stores and on Walmart.com this October with prices ranging between $24.98 for 30 ml. and $9.98 for a rollerball. The fragrances are estimated to bring in $30 million in sales in the first year.
(Lead Photo by Jason Merritt/Getty Images for Marni and H&M)