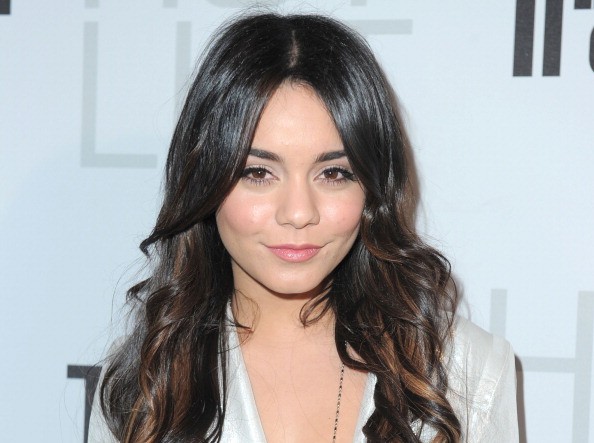 Finding the perfect hairstyle is never easy for women. We browse photos of our favorite celebrities, women we've never met on Pinterest and photos in magazines in search of the perfect hairstyle. We book appointments at the salon where we know we will pay handsomely for a new 'do, but wonder if we will really like it. We poll our friends; light, dark, highlights, lowlights, short, long, layered, bangs? We can't figure out exactly what we want, and we often make decisions we hope we won't hate. Sometimes we do, but most of the time we love our new 'dos. If you're in the market for a new hairstyle, you might want to consider the best hairstyles for every season of the year. They're perfect for keeping you comfortable and stylish.
The Side Part
The side part is one of the most stylish summer hairstyles because it gives you the opportunity to keep your hair long and wear it many ways. It's off one side of your neck, which is going to make you feel good about your comfort level. It's a cool style that's elegant – almost a throwback to the 30s and 40s. It's also perfect for longer hair because it gives you the opportunity to style it in waves, and it gives you the opportunity to vary the length.
The Angled Bob
There is no hairstyle more popular than the long bob. What's great about this one is that you can do it however you'd like as far as length goes. There is no one-size fits all rule that applies to the long bob. You can cut your hair so that it's very short in the back and shoulder length in the front, or you can cut it so that it's shoulder length in the back and longer in the front. The idea is simply to give yourself an angled, asymmetrical style that's perfect for summer. Both sleek and sophisticated, this style works best on straight hair because it doesn't require as much fuss.
The Short Bob
The bob is always a great style for women. It's going to provide you with a classic look that's both modern and elegant, and it's great on virtually every face shape. The most common form of the bob is the short bob. This requires cutting your hair shoulder length at the longest portion. This particular bob is not angled like the previously mentioned bob. It's mostly one layer all the way across, and it's got a few small layers in the back just to provide the look with a bit of additional body.
Pixie Cut
The pixie cut isn't for every face. You really have to have a great sense of confidence and style to rock this particular look, which is what makes it so appealing for so many women. Not all women can pull it off, which makes it a bit of a unique style. It can be done so that it stays choppy and messy at all times, or you can straighten it and make it a bit sleeker and more elegant when you're in the mood for something a bit more sophisticated. It's a great style for someone who wants their hair off their face for a bit of comfort and coolness.
Long and Straight
For the past few years the concept of straight hair has been a little bit narrow. Most women prefer the big, bouncy waves and curls that you see on the Victoria's Secret fashion show runway, but the idea of a long and sleek cut is one that women should reconsider, especially in the cooler months throughout the year. It's sleek and elegant, and it's very feminine. It's a style that shows off class and elegance, which works well in professional settings.
Bold Red
Red is a color that is so popular throughout the year that women are considering it a style now. It's no longer just a color. Women walk into salons asking for a new style, and they want it red. Whether it's a bold shade of red or one that's not as bold but more warm and auburn, this look is great year round. It's most popular in the fall and winter months, but it's one that women adore. If you're looking for a new style but aren't in the mood to cut, go with a bold red color that's going to change your entire appearance.
Center Part
It's a bit 70s, a bit hippy. It's a great style for women with long, straight hair. It makes the face appear narrower, slimming you down a bit. It's also a style that's not fussy or pretentious, and it gives people the idea that you're a down-to-earth, simple woman with a friendly nature. Why it does this, we don't know. We just know that women state that they feel as if they are treated more warmly and with more friendliness with this hairstyle than with any other hairstyle around.
The Simple Pony
If you're looking for a style to use on your longer hair, the simple ponytail is the perfect style. This one is placed halfway down the back of the head, and it's not fussy at all. You can create a look that's somewhat messy or one that's sleek and elegant, depending on your mood and your need to look professional. This look is great year round, because it gives you the opportunity to get your hair off your neck in the summer and move it out of the way of your stylish scarves in the fall and winter.
Ombre
It's a look that half the people in the world hate and the other half live by. If you're one of those women who loves trends and being the most high-fashion woman around, you're going to want to go with this style. It doesn't require long hair, but it's better with longer hair. The point of this style is to look like you had light hair and now you're growing it out. For the most part, your hair is very dark at the top and it fades to a very light shade all the way down your back and until you reach the tips. It's a fun look, and it's very trendy for any season.
Layers
There's always room for layers in hair. This style is particularly great for women who have fine, thin hair that want to look as if they have a bit more body. It's also great for curly hair because it makes it look fuller and more fabulous. Layers work well with long hair, short hair and medium hair, and they look good with any style and any color.
Braids
A great style for any season is a braid. It's simple, and it doesn't take much time or effort. Braids are classic. However, you must be careful as to which kind of braids you choose or you run the risk of looking very young. One of the most important things to consider is that one braid is always better than two, which can be a big pigtail-like. Loose, messy braids pulled to the side are particularly stylish.
Long Bangs
Bangs are something most women have a love/hate relationship with. They're adorable, but they're high-maintenance. Most of us simply haven't the time to spend working on keeping our bangs in place, and having something on our foreheads all the time is a bit of a challenge. If you're going to cut bangs, do long, sweeping bangs. When you sweep them across your forehead, you can provide yourself with a look that's sophisticated and classic.
Pixie with Long Bangs
The pixie cut and the long bangs style are both highly trendy at the moment. However, when you combine the two, you get a look that's completely different and very high fashion. When you keep your style very short and pixie-like in the back, you are giving yourself the look of a high-fashion model. The long bangs in the front are feminine and provide you with a bit of elegance. Since not all women can pull off the pixie, this look is for those who can't do it all the way around.
All Natural
One of the looks that is beyond popular at the moment, and it's great during every season, is the natural look. It's the look of you. It's different for everyone, which is part of the reason it is so unique and stylish. This look requires nothing more than washing and wearing. Some women like this look and they add a bit of a twist to it. Instead of leaving it after their shower, they let all but the front air dry and then spend a little time on the front so that it's sleek and elegant, and helps bring the look to something a little more classy than messy.
Long on One Side
This look is very trendy and modern. It's not for everyone. It's for women who can pull off the sort-of rockerish look with confidence. This is going to require going very short on one side of your head and keeping the other side much longer. It's very reminiscent of the angled bob, but the long cut on the one side is kept only to that side. The opposite side of the should be so short it's only an inch or two in length.
Here is a video to help you style short hair:
(Photo by Alberto E. Rodriguez/Getty Images)