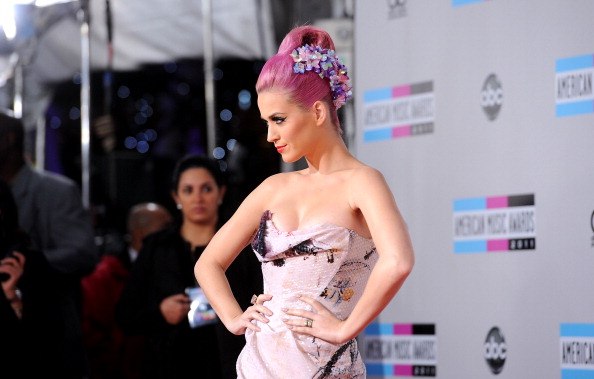 It seems no one has regular hair anymore. Everywhere you look, someone has colored their hair pink to raise awareness for breast cancer, blue because their favorite celebrity did it or orange and black because it's Halloween week and who doesn't want to have colorful hair that matches the season? While some people choose to color their hair with spray on color that smells bad, gets on everything and creates a sticky mess, the rest of us prefer to use a simpler, cleaner form of hair color. Splat Hair Chalk goes right on with a sponge, stays soft and washes right out. You won't see a hint of color after you wash your hair, unlike some other hair coloring products leave behind. Read on to find out three great places to wear Splat.
Trick or Treating
Maybe you don't dress up but you have kids that want to go out on Halloween and you want to go with. You can dress up your hair in Halloween colors to look festive and fun, and not have to worry about it after you shower. You can get up the morning after and have a nice, relaxing day without orange and black colored hair to worry about. It's also a great idea to use on the kids if they're dressing up as their favorite character or monster during the evening.
Sporting Events
Your kids play football or cheer? You have a game to go to for your favorite college or pro team? Then you're going to want to color your hair using something simple and easy, and Splat is the perfect hair color for you. Just dab it on and go. You won't worry that it will wash off on your clothing, that it will run or that it will turn your hair into a greasy, knotty mess. And you can use it on your husband, too. Talk about team spirit!
For Fun
Some people love the concept of colored hair, but don't want to pay for professionals to do it. Nicole Richie recently went very blue, and so many others are taking note of her daring hair color and trying it on their own hair. This temporary solution will give you an idea what your hair will look like in your favorite hue with no commitment. Additionally, you can wash it out before you have to go back to work on Monday morning. Your boss might not find purple hair overly boardroom appropriate.
Photo by Jason Merritt/Getty Images