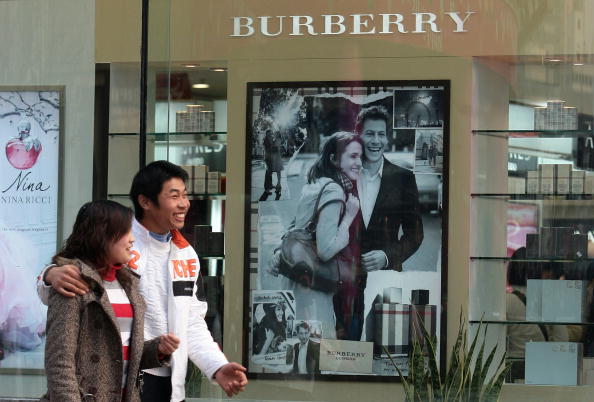 Everyone loves a gorgeous scent, and that's something Burberry understands. That's why the European company has created a line of lovely perfumes for women that are enjoyable and light. Each one is uniquely subtle and refined, perfect for all types of women. The line of Burberry scents does not overwhelm, but there is something for everyone in terms of boldness, lightness and preference.
Brit Sheet – $25 – $86
The price for this soft and fragrant perfume depends entirely on which size you want in your collection. It's a fresh, fruity scent with a high of floral fragrance, and it's a very youthful choice. It embodies the understated. This perfume is nothing short of completely elegant and sophisticated.
Brit Eau de Toilette – $52 – $64
A bit playful and a very sexy, this perfume is for the woman with a big, outgoing personality. It's for the woman who loves attention and a bolder scent. It's classically fruity with a hint of amber and vanilla that makes it even more timeless than trendy. It's the scent preferred by powerful, confident women.
Body Tender – $52 – $68
Body Tender is sheer luxury and femininity. It's completely sensual and youthful, and it has a great fruit scent that's mixed with notes of chypre. It's designed to entice and evoke the senses, and it's something that's not for the office. This is a perfume you'll want to wear out at night or on a date, because it's just that sensual.
Brit Rhythm for Her – $53 – $80
It's a little bit elegant and a little bit rock and roll. It's a scent that's a little bold and a lot classic, and it's something for the woman with a free spirit and an earthy-nature. It's got the spice of a manly scent with a hint of leather and a little bit of fruit to bring it back to the feminine edge.
Body – $59 -$99
This is a fragrance with a natural scent that uses a lot of nature to create a lovely, soft and very feminine aroma. It's unmistakably girly, but also strong. It's a lovely daytime perfume, but it can be worn in the evening as well. It's not strong, but it's not very light either.
Photo by China Photos/Getty Images