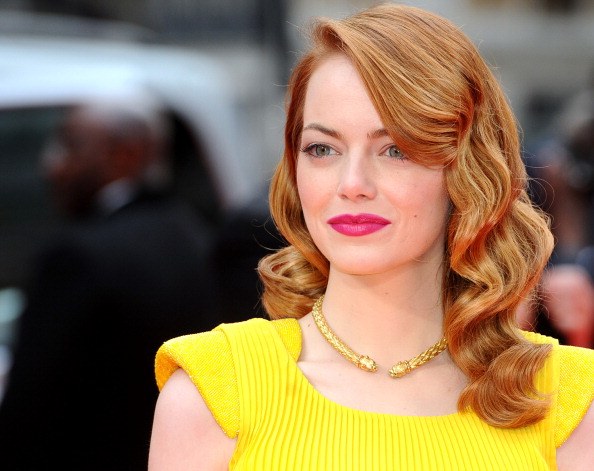 Time is of the essence, particularly when your alarm does not go off (because you threw it against the wall after it actually did go off) and you wake up with less than 10 minutes to get ready for work. Naturally, this is the same day you have that big presentation for your boss, a luncheon with potential clients that could make or break your career and a dinner date immediately after you leave the office. 'Tis not the day to sleep late and not have time to style your long hair, but fear not; we have a few simple, quick and easy hairstyles that work well with long hair. And each one takes just a few minutes. That's right; in five minutes or less your hair will look chic and sophisticated, and not like you slept too late.
The Chic Updo
It's the perfect elegant bun. It's not so near that it looks stiff or formal, but it's not so messy you look as if you're headed to the beach. This elegant updo is perfect when you haven't the time to wash your hair because it's easier to create with day-old hair. All you have to do is spend the few minutes it takes to watch the tutorial and put your hair up in a chic and sophisticated bun. To make your appearance a bit more 'whole', you'll want to add some mascara and a bold lip. It will detract from the fact that you didn't have the time to actually put on all your makeup.
The Chic Pony
It's simple and chic, and it's not too overdone. This pony takes only a few minutes and a little know-how, so it's a great style to learn prior to being late. What's so amazing about this hairstyle is that it only works on long hair, and it does not require any hair ties. This is a completely natural updo, and what this means for you is that you will not have to worry about those annoying dents that hair ties leave in your hair if you want to take it down after your meetings and prior to that dinner date. Learn this style, and love this style.
The Low Bun
There are few styles more elegant and simpler than this low bun. It's going to take you less than five minutes to achieve this elegant updo, and you won't make yourself any later than you already are. The point of this style is to create a quick look when you have no time for anything else but you need to look professional for the office. It works with pantsuits, wrap dresses and any other formal office-wear imaginable. It's the go-to style for women who haven't the time to fuss with their hair when the office is calling.
Photo by Anthony Harvey/Getty Images