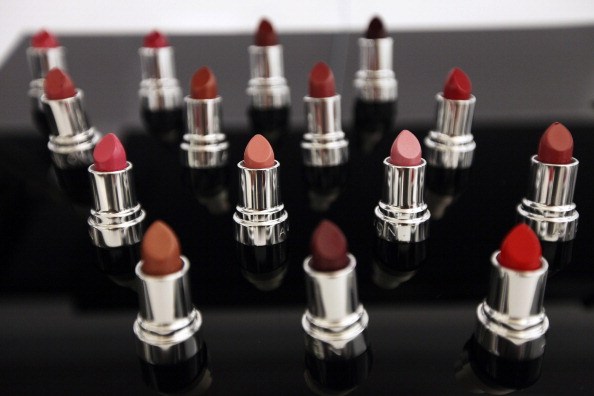 There will always be the person that calls beauty vanity, but it's not. Being beautiful might be something that some people consider more important than others, but the facts of life state that looks matter. No one is saying that you have to be beautiful, but you do have to present yourself in an appropriate manner in almost every public locations, office and field of work. For example, if you show up without brushing your teeth or hair, ironing your clothes or wearing your pajamas to a job interview, chances are good you will not be hired. If you show up looking good and presentable – and clean – your chances of being hired increase dramatically. The truth is that looking presentable is important. And for many people, feeling beautiful and lovely in your own skin and clothing is also important. Beauty is something many of us rely on to make us feel confident and good in our own skin, and there is nothing wrong with that. It's not vain, it's fine. And with that said, we have some amazing beauty tricks that are going to change your life because they're going to save you a ton of money on your beauty products. Since beauty isn't cheap, we felt like this would make a lot of people quite happy.
Buy Travel Size Samples
If you love something you don't use often, go ahead and buy the travel size bottles so that it will last longer. This is great for things that don't last a long time, anyway, like mascara.
Mix Foundation and Lotion
You can get the same amount of coverage and moisture if you mix your foundation with your lotion and then apply it. And everything lasts longer so you'll save big time on these purchases.
Spa with Groupon
You can go to the spa, get your hair done, get your nails done and even get yourself a gorgeous massage if you buy these packages on groupon. They're so much less expensive and provide you with the same services.
Check Sizes for Prices
Sometimes it's far better to buy a smaller or larger item than it is to splurge on a normal sized item, so go ahead and check the prices on the sizes to see if you're getting the best value on things you love.
Use Ebates
If you use Ebates.com, you can get money back on all your purchases at Sephora and other retailers. It's so simple and it's free, so you should sign up. It's 4% cash back, which is a big deal.
Find Equivalents
You can go online to Pinterest or even Instagram and find drugstore equivalents of more expensive makeup so that you can save a lot of money and get the same item.
Leave Things in your Online Cart Overnight for Savings
Did you know that many beauty stores will send you an email the day after you fill up your cart? They want to remind you that you forgot to give them money for your purchases so that they can make some money off of you.  Most of them will include a discount, too, to help encourage you to buy.
Go to a Salon School
Stop getting your hair done at an expensive salon when you could go to a salon school and get it done for practically nothing so that you can have the hair you want at a price you can afford.
Cut Bottles
If you have lotion or makeup in a bottle, cut that bottle and use the rest of the stuff inside of it. It's the best thing you can do for yourself since you will have so much more in there to use. It's going to save you a bundle by giving you weeks of additional use throughout the year each time.
Go to TJ Maxx or Marshalls
I used to spend $30-something a bottle on my Frederic Fekkai hair products at a high-end department store salon before realizing I can go into my local TJ Maxx and buy them for less than half the price, every single time.
Use Chapstick First
I have learned that lipstick lasts a lot longer and uses a lot less to cover your lips when you use it over chapstick. Not only are my lips moister and softer, my lipstick lasts a lot longer on and in the tube.
Get the Rewards Card
You should always get a rewards card when you shop somewhere. Even if you don't shop there all that often, it's eventually going to make it worth your while to go there and make a purchase with big time savings.
Make Your Own Body Scrubs
Instead of spending a ton of money on expensive body scrubs and items of that nature, get some cute mason jars and make your own. You can mix some salt and sugar in a jar with some olive oil, some of your favorite essential oils and make it last a long time and for just a few dollars. We highly recommend doing this and making your life that much simpler.
Use Cinnamon for Fuller Lips
Did you know you can make your lips look fuller and plumper with something in cinnamon? We didn't either, but beauty experts claim it is the absolute truth and totally worth your while. So go ahead and make it your job to get some cinnamon and mix it with a bit of lip balm or lotion and apply it to your lips. This is going to make you look amazing but for next to nothing.
Use Eyeshadow Double-Duty
I have found that my favorite eyeliner is actually my eyeshadow. You can use this in so many ways that it's not even funny. Just get the right makeup brushes for the job and watch and your eyes are transformed and your face looks amazing with the use of just one item. It's going to save you a bundle, and that's all that matters in addition to how you feel about your looks at the end of the day.
Photo by Mario Tama/Getty Image