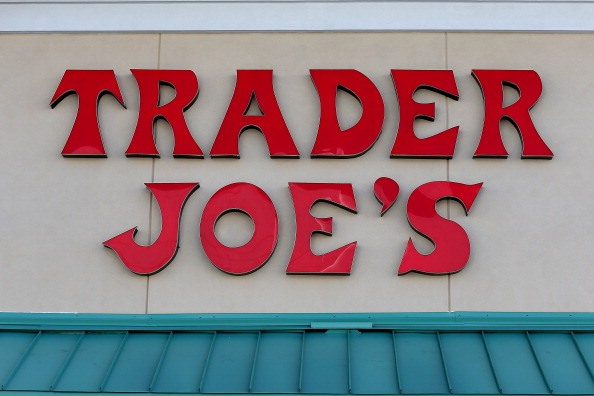 What I love most about Trader Joe's – aside from their gorgeous Tulips – is the fact that how people view this store varies so significantly from coast to coast. When in southern California, residents visit this place for their very cheap items and their inexpensive wines. When in my home state of Florida, people are obsessed with Trader Joe's, even if it's a bit more 'expensive' than other supermarkets in the area. It always makes me laugh as my first introduction to the store was in Cali, so I've always found it inexpensive. But there is one thing that everyone can agree on; and that's the fact that Trader Joe's is simply not where you go to purchase your beauty products. MAC, Sephora, the beauty counters at Saks and Nordstrom, yes, but certainly no TJs. So imagine my surprise when I came across a list of beauty products we really should give a chance when shopping at TJ's – no matter how expensive or how cheap you find it.
Tea Tree Tingle Shampoo and Conditioner
You can even throw the body wash in there with this if you want, and you won't regret it. While this is not what we use on a regular basis, it is what we have packed in our travel bags so that we can have a full bottle of shampoo and conditioner to use at a moment's notice in our hotel rooms. There's just never enough of the hotel spa's shampoo and conditioner for my family of six, which includes four females. And we never realize it before we need it so we can call down for more. This smells great and leaves our hair feeling soft and clean when we travel.
Sea Salt Scrub
I love a sea salt (or sugar, even) scrub, but I'm not big on paying big bucks for something that my daughter makes me at school during their arts and crafts times around the holidays. But this is inexpensive enough that I don't care if I have to share it with the kids when they see me using it, and it's decadent as far as scent.
Nourish Shea Butter Hand Cream
If you are looking for an inexpensive hand cream to keep in your bag when you're engaged in your busy lifestyle, this is the one. It's soft, it's scented just right and it's inexpensive enough that if you lose it, you won't really care all that much.
Cocoa Body Butter
As a stretch mark-free mom of four (including twins!) I am happy to report that I always tell people just lather up with cocoa butter after the shower every single time and that's all I did. I always used cocoa butter in lieu of regular lotion when pregnant and I'm free of stretch marks. And I've had several people tell me this is their favorite cocoa butter by a mile, so I'm willing to give it a shout out and a try.
Vitamin E Oil
This is not a product I've ever tried, and I mean vitamin E oil in general, not just the TJ brand. But people swear up and down that it works and that it is the most amazing thing that they've ever encountered. I tend to believe them, since most people do know what they are talking about when it comes to their own scars and scrapes and cuts. Those who use this swear that they don't have any more scars thanks to the oil, so why not try it yourself?
Triple Milled Soap
Have you ever noticed that people still use bar soap? I don't, and we had to actually buy some recently when one of our girls was introduced to an infection in a hotel hot tub (don't even get me started on the nastiness of that) and we needed to clean her up with antibacterial soap along with her meds. We didn't buy this, but I've had two recommendations in the past few weeks and that seems like more than a coincidence.
Nourish All in One Facial Cleanser
If you're a simplistic beauty routine kind of woman like myself, a cleanser that really just cleans your face is all you need. I've been hearing that this a dream come true for that if you want the simple skin of a child. I'd use it, but I'm a creature of habit and I have single-handedly thanked my Clean and Clear for my great skin for the past 31 years, so I'm not switching.
Moisture Shave Cream
What seems to be the big deal about this particular cream is that it feels just like cream. Those who have used it state they feel as if they are shaving with lotion, and that the scent is delightful. I would not personally known this as I shave just standing in the shower using nothing but the razor (collective, OMG, I know). Either way, if I were to use shaving cream, I might try this product just because I've heard so much about it.
Oil Free Antioxidant Facial Moisturizer
If there is one thing that people with oily skin or skin that tends to become oily throughout the day hate more than anything, it's moisturizer that exacerbates the oiliness of the skin. This is a moisturizer that is free of all things oil-related and it actually helps to keep the skin feeling fresh and soft without making it seem as if it's been lathered in oil and grime.
Moisturizing Cream Extra Dry Formula
I have a friend who keeps this lotion in her beach bag to use when she's feeling dry and overly 'sunned' and it's a dream. It's actually so hydrating and so moisturizing that I've decided I'm grabbing one the next time I'm in TJs. Anyone in need of an extra dry moisturizer that will leave you feeling soft and supple rather than dry and cracked should try this. It's a bit thicker than you might imagine it is, which is probably the reason it's so enjoyable as far as soft skin is concerned.
Photo by Joe Raedle/Getty Images