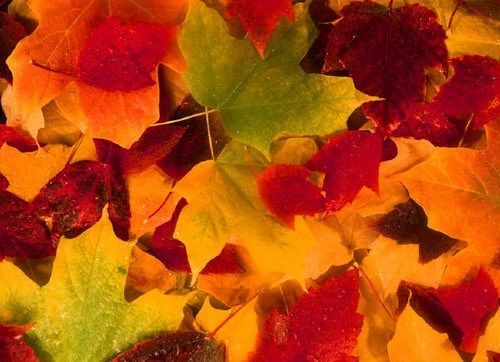 Although it is hard to say goodbye to glorious summer, the season of fall brings many wonderful things.  The pleasures of fall are enjoyable and have much to offer us.  I learned a long time ago that we cannot change the seasons by wishing so we are much better off to embrace the season we are in and to use our energy to make the most of it.  There are many things in the fall to love and enjoy; this list is simply a few of them.
Image Credit: Better Budgeting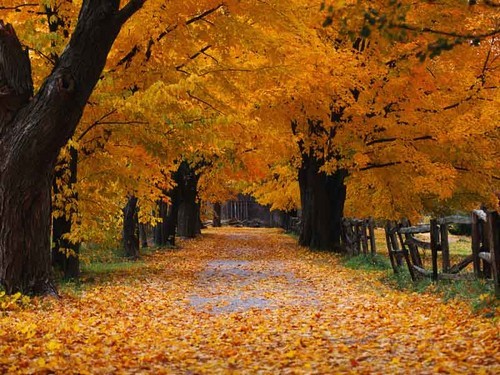 1. The Beautiful Colors Of Leaves Turning
As much of a summer girl as I am, I love to see the color of the leaves as they turn from their summer green into shades of crimson, orange and bright yellow.  It is a beautiful time of year and many people even choose to take their vacations at this time of year so that they can enjoy these pleasures of fall.
Image Credit: Great American Things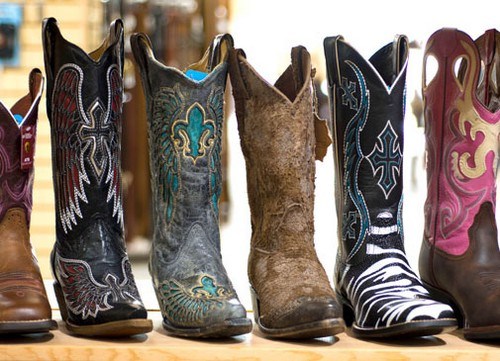 2. Wearing And Shopping For Boots
Boots are a staple in the wardrobe of most women and as much as we love our flip flops and sandals one of the best fall pleasures is wearing for new boots.  What makes this one of the best pleasures of fall is that there are so many popular types of boots to choose from this season.  Some of the more popular types include riding boots, western boots and the still quite popular UGG.
Image Credit: Hang Gallery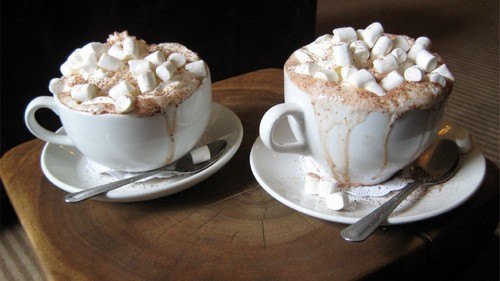 3. Sipping Warm Drinks
This one is near the top of a list of the pleasures of fall.  Most people would say that having a warm beverage when the air turns crisp and cool is one of the best fall pleasures you can possibly experience.  There is just something that makes you feel like everything is right with the world when you have something lovely and warm to sip on throughout your day.
Image Credit: Nick Prosch Online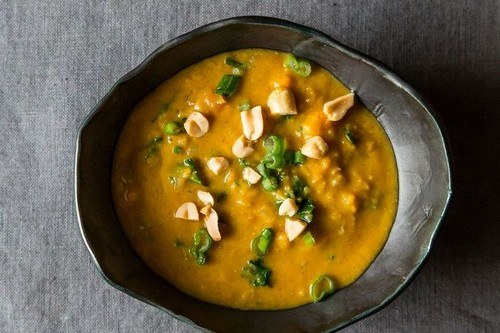 4. Soups & Stews
Although I am a total summer girl, I am always ready to store the grill for the season and dig through my cookbooks to find recipes for soups and stews to serve my family.  Soups and stews are hearty meals that stick with you well.  It is wonderful to come home to the smell of a soup or stew that is simmering on the stove.  This is another one of the wonderful pleasures of fall.
Image Credit: Food 52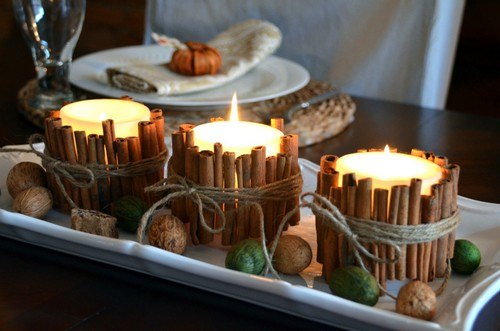 5. The Fragrances of Fall
This is one of the pleasures of fall that you can enjoy all day long.  Candles and room sprays that are scented with fragrances that make us think of fall are enjoyable and fun to use.  If you are looking for fall fragrances, look for candles and room sprays that have vanilla or hints of cinnamon and other spices in them.
Image Credit: Home Stories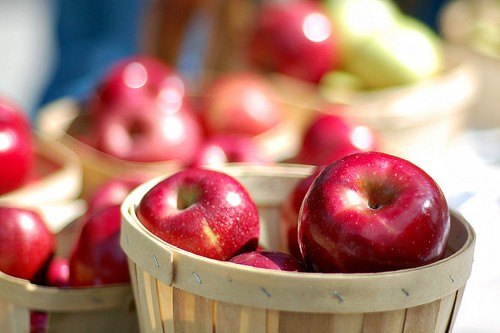 6. Apples Are In Season
An apple is a fruit that is very popular all year round but they are at their best in the fall.  You won't find one any fresher than at this time of year.  Many apple desserts are made in the fall including apple pie, apple crisp and caramel apples.  Many families enjoy going on an apple picking adventure and then go home to make their own homemade applesauce.
Image Credit: PFC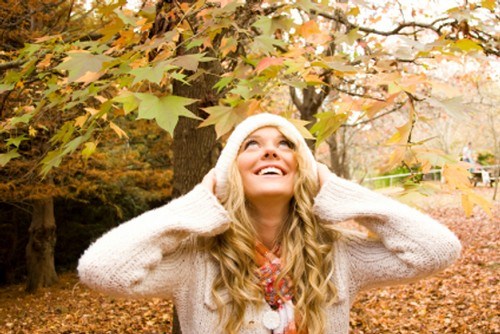 7. It Isn't Stifling Anymore
Even summer lovers can get a little tired of the stifling summer heat and humidity.  It is nice to welcome fall and with it, the cooler temps and crisp air.  We don't have to fight the heat any longer or try to deal with preventing our makeup from melting away.  Fall can feel very refreshing after the sticky summer heat.
Image Credit: Fab & Fru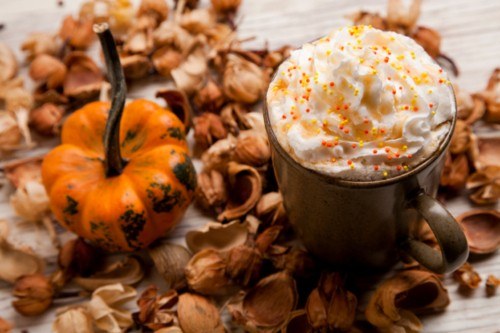 8. Pumpkins Are Everywhere
Pumpkins really add to the fall charm with their lovely orange color.  They can look nice in their natural state and also after being carved.  Better yet, pumpkin deserts and drinks begin to make their appearance.  Pumpkin pies, cakes, muffins, rolls and lattes are enough to make me ready for these pleasures of fall.
Image Credit: Tumblr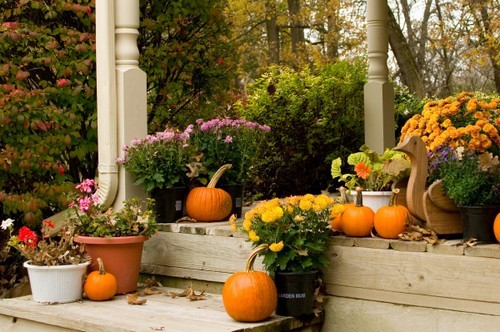 9. Fall Decorating
For those that love holidays and decorating, one of the best pleasures of fall is making their home look seasonally beautiful.  You can do this by using pumpkins, pots of fall flowers, hay bales and fodder shocks.  For ideas on how to bring fall trends indoors, read this article over at She Knows.  It is sure to inspire you to embrace the pleasures of fall.
Image Credit: She Knows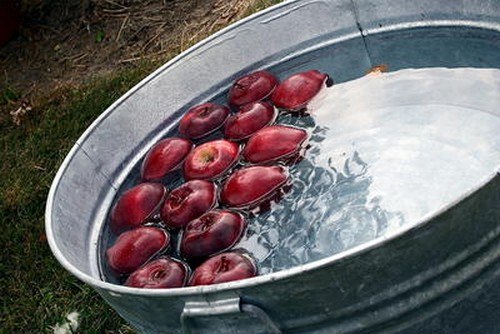 10. Fall Activities
There are so many fun activities that you can do to enjoy all the pleasures of fall.  You can take your family through a corn maze or spend the day choosing pumpkins to carve.  Kids will love the freshly roasted pumpkin seeds drizzled with olive oil and salt.  Having a fall party for your kids?  Why not let them go bobbing for apples?  They will have a blast.
Image Credit: Dictionary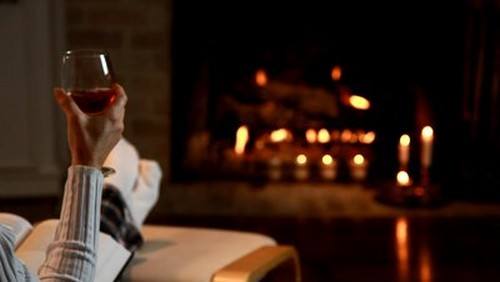 11. Cozy Indoors
In the summer, we want to sit outside and soak up the sun.  One of the pleasures of fall is to sit indoors by the fireplace.  You can curl up with good book or your sweetheart to enjoy the relaxing quiet evenings.  Sip a cup of hot cocoa and share a bowl of bowl of popcorn.  Enjoy all the comforts that the pleasures of fall have to offer you by enjoying the cozy indoors.
Image Credit: Shutterstock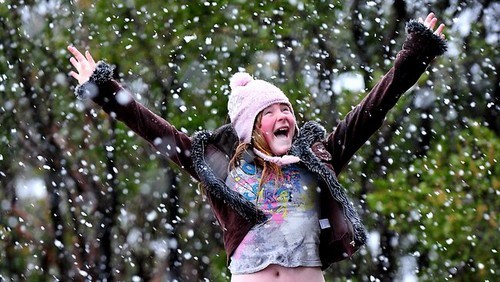 12. The Anticipation of Snow
We love watching the leaves turn and fall into piles that need to be raked but even better is the anticipation of the first snow flakes.  We spend most of the season enjoying the pleasures of fall but also awaiting the first flakes which usually come before fall ends.  There is something about snow that makes all of us feel just a little magical and enjoy experiencing the wonders of nature.
Image Credit: The Advertiser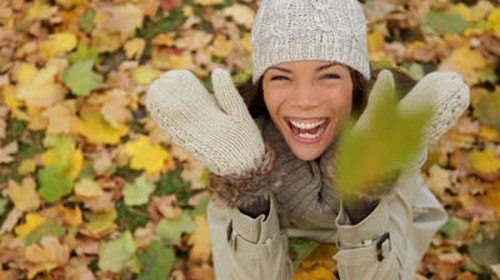 13. Fall Clothing
One of the best pleasures of fall is that your get to change your wardrobe up.  Packing all of your summer clothing away until next season means you get to bring out your fall clothing.  This not only means you have appropriate clothing for the weather but something warm and cozy to wear.  Better yet is going shopping for new fall clothing, something all women love to do.
Image Credit: Shutterstock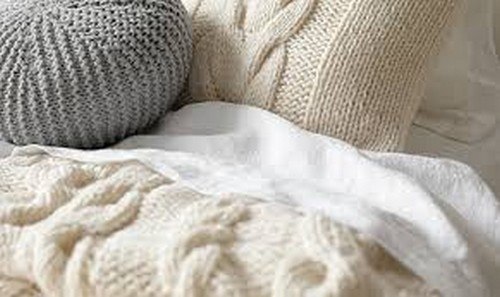 14. Flannel Sheets & Warm Blankets
After being out in the crisp air, coming in to a warm home and your warm bed at the end of the day is one of the pleasures of fall.  Flannel sheets and warm blankets offer a pleasure all their own.  Nothing feels better than enjoying being warm and cozy at the end of a long day.  Enjoy your DVR and a hot cup of tea while all of the days troubles melt away.
Image Credit: This Little Light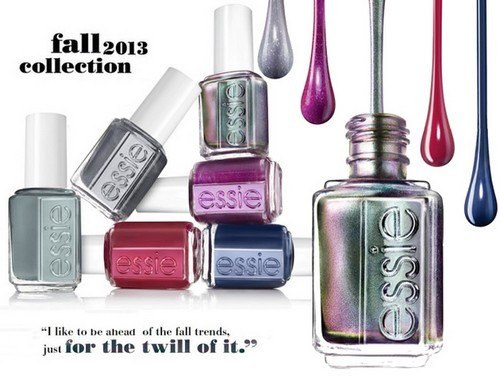 15. Fall Nail Color
I don't know about you but when fall arrives, I am ready to pack away my pink and bright coral nail colors I have worn all summer long.  I am ready for dark burgundies and perhaps even a gray or greige nail color to go with the season.  My absolute favorite nail colors are made by Essie.  They last beautifully and are right on target with keeping up with the trends.
Image Credit: XOXO Glam