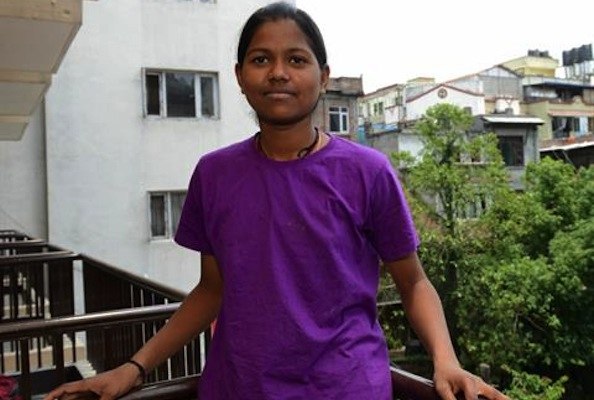 It's tough enough for someone to accomplish difficult feats that are seemingly impossible when people are almost rooting for you to fail. Malavath Poorna knows it all too well as a member of the Dalits, India's lowest caste and better known as the "untouchables." Poorna has said, "For a tribal girl like me, opportunities are very rare and I was looking for one opportunity where I could prove my caliber."
And prove it she did: the 13-year-old girl overcame the odds and became the youngest female to ever climb Mount Everest – only the world's highest mountain at 29,029 feet high! Even if the rest of her country's society isn't supporting her, among the few that do include a great pair: her parents. The proud parents have told the Times of India, "We are happy that our girl has set the world record. We know she will go places. She is not only bright in academics, but also in adventure."
The adventurous girl was among 20 disadvantaged students who were from India and climbed the tall mountain, beginning the feat going up the more dangerous route on the Tibetan side. Along with her 16-year-old friend, Poorna climbed the mountain with ten Nepalese guides before hoisting the Indian flag.
And while she and her friend made it look easy, that probably isn't the case! First of all, the petite showgirl was usually a confident climber. She only felt nervous the day she made her final push to the summit.
"That morning, I saw six dead bodies on my way to the summit. My instructors had told me about climbers dying and their corpses being left on the mountain, but I was still shocked to see it," she said.
Photo Source: AFP/Prakash MATHEMA