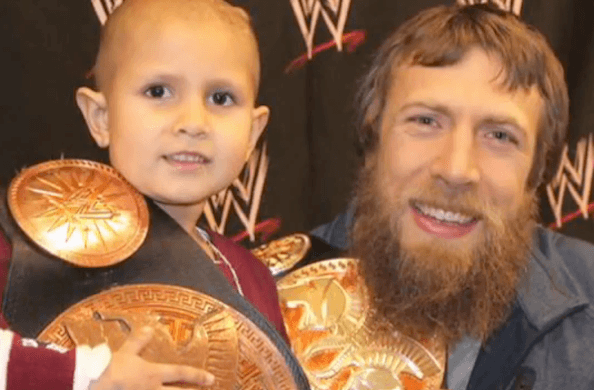 There are a plethora of fans of the WWE, as shown at all the wrestling events they produce, including Wrestlemania, Summerslam, and Monday Night Raw. But there was recently a very special fan that the WWE just can't get out of their minds – so much so that they created an incredibly touching, heartfelt and emotional tribute video for him. Connor 'The Crusher Michalek' was a young WWE superfan who passed away last month of brain cancer shortly after he was given special access to a host of WWE stars, including Daniel Bryan, Triple H, AJ Lee and Stephanie McMahon.
In the video below, said WWE figures perfectly covey the impact that Connor had on everyone he encountered. Just a heed of warning, you will genuinely be holding back the tears while  watching his reunion with Daniel Bryan in an emotional meeting ringside at Wrestlemania XXX.
Bravo to the WWE for such an incredible tribute video to one of its biggest fans and to his family – while the young fan has since passed, his memory will be forever etched in hearts everywhere. 
Photo Source: Joe.ie