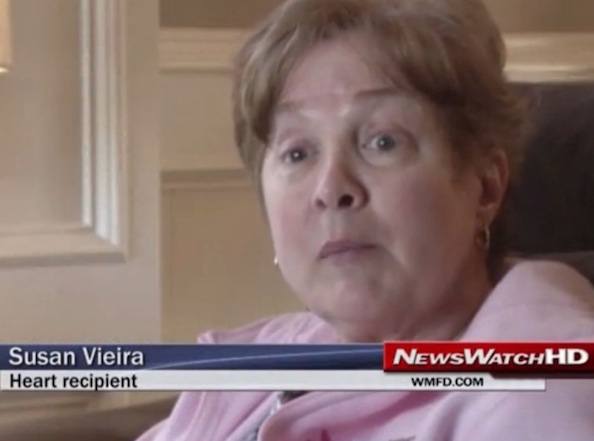 Thanks to getting someone else's heart, Susan Vieira is getting a second chance at life. The 64-year-old woman, who received organs from a donor, is now making it her mission to fulfill her donor's bucket list. Last September, a 21-year-old nursing student named Kristina Chesterman was hit and killed by a drunk driver while on her bicycle riding back home. But even after her death, Chesterman's legacy lives on: the young woman had opted to be an organ donor. Thanks to her selfless decision, she was able to help give at least five people a second chance at life.
One of those five people was Vieira – she received Chesterman's heart. The elderly woman suffered from congestive heart failure, and without the transplant, she most likely would be dead right now. "I never dreamed in my life … how they would remediate my heart," Vieira had said. Now the woman, who is touch with the Chesterman family, wants to give back and honor her memory by fulfilling the bucket list the young woman had made when she was still alive and wasn't able to because of her untimely death.
"She wanted to fly a plane, she wanted to travel extensively and she wanted to ride a camel," Chesterman's mom told a news outlet. According to a San Jose news outlet report, the list also included running through a poppy field and riding in a hot-air balloon.
Vieira may still be recovering, but once she's ready for the challenge, she knows she has Chesterman up there to advise her.
Image via WMFD