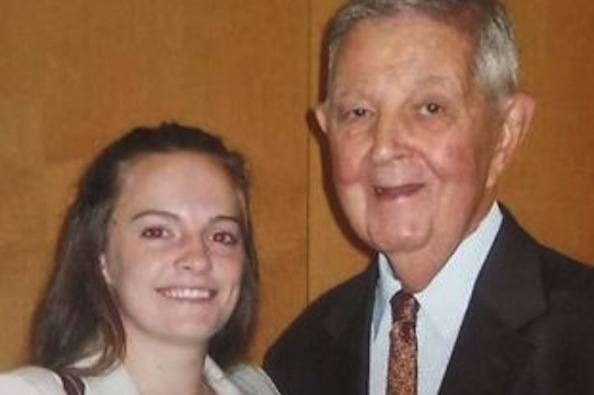 Waiting tables isn't the most glamorous job out there, but it isn't so bad if you have kind customers – just ask Melissa Mainier! The Harrisburg, PA native, a current nurse at Pinnacle Health's General Osteopathic Hospital, used to serve patrons at her old job as a waitress at Peachtree Restaurant and Lounge when a generous customer gave her the opportunity of a lifetime.
Mainier was chatting with customer Benjamin Olewine III in 2010 at her former place of employment when she mentioned that she was working her way through college and had a massive amount of student loans.
"He said, 'I'd love to help you.' I was like, help me? What is he talking about?" Mainier recalled. "He elaborated, and he said if I needed help financially, he would be happy to help."
The then-waitress was skeptical of Olewine's generous offer and turned it down – not just once, but twice. When he extended the offer a third time, she decided to take him up on it and sended the man her tuition bill. The following day, he returned with the bill as well as a check for the full amount. He also went on to pay every last expense regarding her studies, from her tuition to books. She estimates that he's paid about $30,000 in total for her.
Mainier is currently working on receiving a bachelor's degree on a practical nursing program. Olewine hopes she decides to continue her education and earns a master's degree. He says he's more than happy to cover her educational expenses. After all of his generosity, Olewine's kindness is not lost on Mainier, who is eternally grateful to her former customer.
"I'm going to continue to pay it forward," she insists, "for the rest of my life."
Image Source: Yahoo