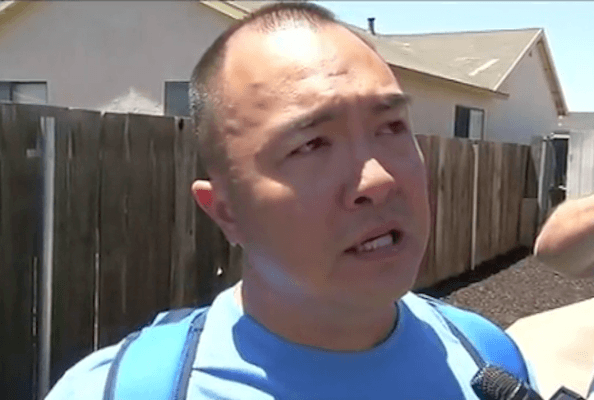 Those fighting for our country deserve all the recognition they can get – after all, they are the reason for us keeping our rights! So it's only fitting that a vet got the surprise of a lifetime when the vet returns home only to find an incredibly generous home makeover surprise waiting for him!
Iraq war veteran Jacinto Bernardo left his home in Suisun City, California in the care of his friend and former boot camp buddy Jeremy Epperson while he was serving for the past few months or so. While Bernardo was serving, Epperson came up with a brilliant plan to help his old friend in renovating the house Bernardo had bought just six months prior. The house needed quite a bit of work, chock-full of run down conditions. Thanks to a generous donation of $70,000 from businesses, gave the house a complete makeover, with new floors, kitchen, paint, carpet and backyard.
Epperson, a great friend, did have a bit of help from volunteers, donations, and friends to pull off the secret makeover. The makeover was completed in about just 10 days, and in order to keep the project a secret, the good friend blocked Bernardo on Facebook, to truly keep the plan a surprise. When asked why he did it, Epperson responded with: "Twenty-one years in the Marine Corps, you don't deserve to come back to a house where you have to spend a lot of your savings and time fixing it up."
Overcome with the sincere gratitude, Bernardo also made sure to mention the others who willingly gave up their lives to protect their country – albeit emotionally.
"Those guys that didn't make it back and those guys that didn't make it in one piece, they deserve this, not me," Bernardo said, weeping.
The vet told the local news station ABC13 that he and his family are now home for good and won't be moving anywhere else anymore.
Photo Source: ABC13