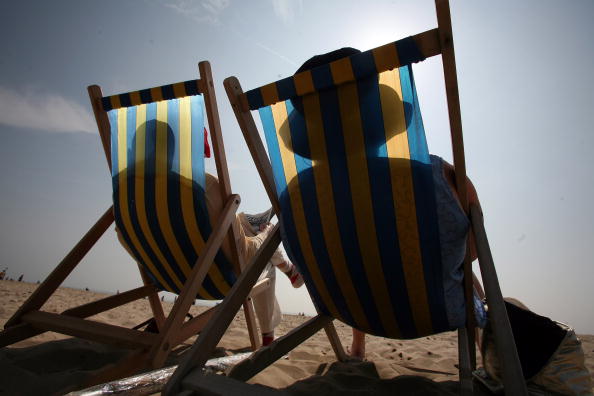 A community in Houston has decided to come together to show support for a fellow neighbor who is battling leukemia. Charlie George is known in his neighborhood for walking his two dogs – and occasionally his cat – around the neighborhood several times a day. However, due to his current, declining health issues, the daily walks have recently become a little too difficult for him.
The 64-year-old's Garden Oaks neighbors have decided to step in to help by putting special chairs on their lawns so that George can stop and rest when he gets tired during his walks. The neighbors are calling these special rest spots "chairs for Charlie."
"I think it's incredible. I didn't expect this at all," George told KTRK.
George's neighbor Shelley Arnold told the outlet, "I thought I'd put a chair in the yard for him. Then maybe the neighbors would want to put chairs in the yard, so I just sent an email to everyone on the street and asked them if they wanted to put a chair in the yard."
The chairs have since lined the neighborhood along George's usual walking route, offering him a place to sit for even just a moment, which is a sweet and touching reminder that his community is rooting for the cancer patient.
"When I saw that, you know … it makes you want to cry," George told CBS News. "That brought it all to a head and made it real for me, that people really care about me."
Photo by Matt Cardy/Getty Images