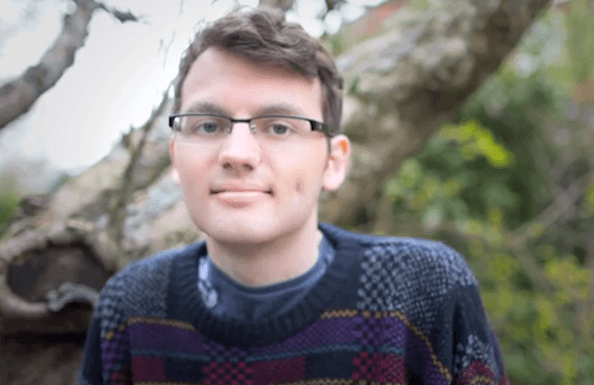 Stephen Sutton's story is not an easy one to tell. Stephen was diagnosed in September 2010 with bowel cancer and despite having surgery, the aggressive cancer took over and spread to different parts of his body. After lengthy treatment and operations, doctors told him that his cancer was incurable. The terminally ill 19-year-old's response was not to despair but to raise money for charity through a 46-item bucket list of things to do before he died, listed on his Facebook page. With his positive attitude and enthusiastic zeal for life, Stephen has inspired many people to make donations in his honor.
Among the items on his bucket list that he's completed are skydiving, bungee jumping, organizing a fundraising football match and a flashmob, watching rugby at Twickenham, flying first class, getting a tattoo, hugging an animal bigger than him, learning to juggle, riding a Segway and even finding someone with more surgical scars than him. Still to be accomplished: a trip to the ruins of Machu Picchu, in Peru, travel to Australia and dancing with carnival goers in Brazil – among other things.
Unfortunately, it looked pretty doubtful as to whether Stephen would ever be able to complete his bucket list. His health took a turn for the worse last Tuesday and he thought that his imminent death was fast-approaching. Two days later, he updated his online followers Friday with better news: despite one of his lungs collapsing, he was still very much alive. Still, his condition is up and down – but you wouldn't necessarily know that at first glance at the chipper teenager!
Stephen wrote on his YouTube page: "The last couple of days have been pretty surreal. Earlier on this week my disease took a pretty sharp turn for the worse, but thankfully I am still here. The reach and impact my story has had on people since then has just been unimaginable and very humbling."
The teenager continued to explain that he has always enjoyed helping others and after being in discussions with the Make-A-Wish foundation for a while, he decided that he wanted his wish with them to be to "spread my story and positivity with as many people as possible." In order to make that happen, they partnered together and made the video below.
For more information on Stephen's Story, visit his Facebook page.
Image Source: Stephen's Story on YouTube