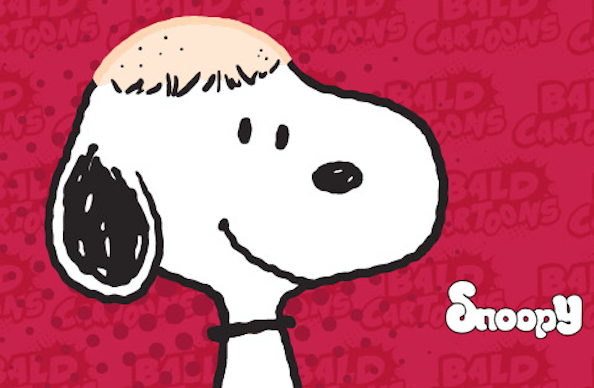 It's difficult enough as a child going through school and the pressures that can often go along with it, like fitting in and being "normal." It can get even more complicated when you're a kid with cancer.  Not only are you dealing with the effects of cancer within you, you also have to endure the pointing and staring and the inevitable talking about your cancer through the halls. Luckily, Snoopy, Charlie Brown, Hello Kitty and other beloved cartoons have decided to go bald to support and help kids with cancer by showing that being hairless can be very beautiful.
The Brazilian cancer charity GRAACC has teamed up with animators to create Bald Cartoons, a project whose mission aims to help children with cancer feel less ashamed and embarrassed about losing their hair.
"A child with cancer deserves to be seen just like any other child," the project's video (seen below) states. The video goes on to show classic, well-known and beloved cartoon characters going without their manes.
"I think it will be more normal to see a bald child," says one of the affected children. "Because everyone will see on TV, everyone in Brazil will see on TV."
"You have to be proud of each and every bald kid you see, because this person is fighting for life," a teen says. "And I think this is pretty dignifying."
"I thought that if I took my hat off at school people would laugh, but now I don't feel that anymore," says a boy as he proudly removes his baseball cap to reveal a hairless head.
For more information on their cause, visit the Bald Cartoons website to see how you can get involved.
Image via Bald Cartoons