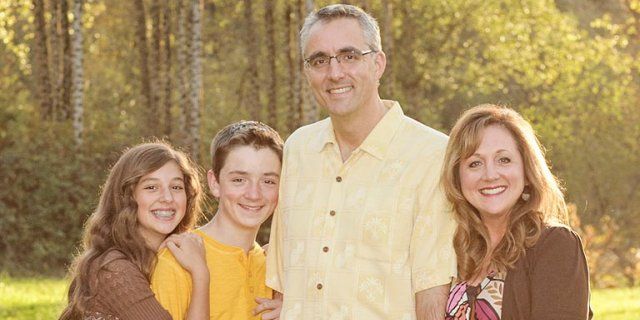 Shelley Cumley looks forward to her daily emails from Godvine, a Christian website filled with inspirational videos of real-people stories. She doesn't always watch them but when she did one particular day last October, one had caught her eye: a familiar face popped up on the screen and when Cumley clicked in the photo, her name rang a bell. It was the story of Nicole Farley, a now 26-year-old who was paralyzed as an infant in after a drunk driver rammed into her mother's vehicle in March 1988. Cumley had been the one to rescue a baby Nicole from the car.
"I absolutely couldn't believe it," 51-year-old Cumley told PEOPLE. "This was a little girl I'd worried about and prayed for."
It was a day that haunted the woman for years. Cumley and a friend were driving to Lake Tahoe past Redding that fateful day in 1988 when they came across a badly wrecked car. Nicole's mom, Roanna, was pinned inside the vehicle, drifting in and out of consciousness. Cumley tried to open the door for her, but it wouldn't budge and she noticed Roanna's face was right by the steering wheel. Suddenly, she heard a baby's cry. Looking in the backseat, she saw a baby Nicole and was very worried, anxious that the car was about to explode any second. Cumley lifted the baby quickly from her carseat and ran over to Roanna, who would randomly scream out for her daughter when she was conscious.
"I held Nicole to her window – her window was broken out – and I said, 'Open your eyes and look at your baby. She's fine,'" said Cumley. "She'd open her eyes and see Nicole and it would calm her down and she'd lose consciousness. Then she'd wake up and start screaming for her again like she forgot this happened."
Once paramedics came, Cumley rode in the ambulance with Nicole and found out from doctors that she was fine. She went on to her trip to Lake Tahoe but couldn't get the incident out of her head. She ended up cutting it short so she could check up on the mom and baby on her way home. Nurses told her Roanna was fine and recovering, but that baby Nicole was paralyzed from the waist down. Cumley's heart fell, blaming the baby's paralysis on her actions.
"I just really almost fell down," Cumley said, breaking into tears at the memory. "I was so devastated. I said, 'When I left here two or three days ago they said she was fine.' The nurse said, 'Yeah, they discovered her feet weren't moving and did some further testing, and she's paralyzed.  I thought by removing her from her carseat I made her injuries worse. We headed back to Seattle that day and I could hardly function for a few days."
Fastforward to the present: when Cumley saw the now 26-year-old's video, she wanted to reach out to Nicole herself. Nicole had her business card in her hand and Cumley was able to get her email address from that. Cumley wrote, "I am tearful as I write this for so many reasons. I have struggled over the years second-guessing myself and wondering if by pulling you out of the car, I made your injuries worse. It has haunted me."
Nicole, who runs a daycare center out of her home in Yurba, CA, read her rescuer's message and froze. She explains: "I almost dropped the phone. I burst into tears. Not because I was sad, but it was this burst of emotion. I was excited. I was overwhelmed."
Her reply email was the answer Cumley was waiting for over the past 20 years. Nicole told her that the doctors explained that her injuries occurred on impact.
"I have cried more in the last three months than I've cried in my whole life," Cumley says. "It has been a huge season of healing for me."
The two recently reunited as adults and have become fast friends. Nicole said even though it's her first time meeting her as an adult, the two seem to have a connection because of that fateful day. Cumley expressed that this is the first time she's really felt at peace in the last 20+ years.
"I feel like my faith is stronger than ever," says Cumley, "because you hear about miracles, but when it happens to you, it's life changing."