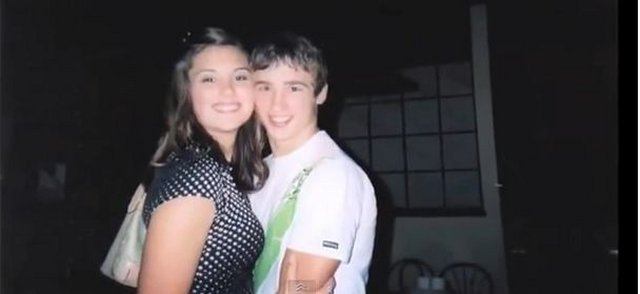 Imagine having everything in the palm of your hand only to get it ripped away from you in a split second. Sadly, this is a reality for many people who have become paralyzed and put in a wheelchair – and it was very much real for Larry Ragsdale. Four years ago, he was the star athlete in his Oregon high school, with his high school sweetheart cheerleader Kelcie Yeoman to cheer him on at all of his events. Since then he knew he wanted to spend his life with her. He even bought her an engagement ring and planned to propose to her during a family trip to Disneyland. Unfortunately his plans had to be put on hold, and within good reason: he was struck by a car in Monroe and then slipped into a coma.
Although the prognosis from doctors was bleak, Larry woke up from the coma after a few months, but learned he was left partially paralyzed. He had a very long round of rehabilitation ahead of him, but his love Kelcie, just like in high school, was by his side all of the way!
While his health wasn't the best, he didn't forget his plans to propose to his high school sweetheart. After three years of recovery, he finally took he next step and popped the question! Kelcie's sister then put a whole campaign together and told their incredibly amazing story, as well as raised money to send them to Disneyland to have the dream wedding they wanted and deserved. She must have done something right: they surpassed their goal of $20,000 in a mere eleven days. How adorable!
Enjoy the video!