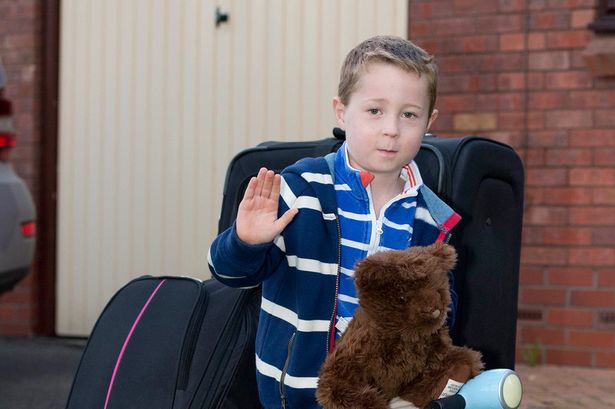 How many people do you know would give up practically all they had for a complete stranger? Chances are they wouldn't. But even in the current state of the "every man for himself" sentiment, there are always exceptions to the rule – especially those selfless enough to put someone else's needs before their own for no other reason than it being the right thing to do.
Daniel Black became paralyzed after a cycling accident in 2009 caused him to break his neck. The 26-year-old British cyclist was so determined to walk again, he raised big money for a pricy operation he would need to help him get back on his feet. But after reading the incredible story of Brecon Vaughan, a six-year-old with cerebral palsy who needed an operation to have him walk again, Daniel gave Brecon every single penny of the $36,000+ that he raised for his own surgery. Thanks to the kindness of a complete stranger, Brecon was able to get a life-changing operation in the United States.
"For me, things are not getting better soon. I wanted to help someone whose life could get better," Daniel has said.
Brecon's spinal cord nerves don't work properly and as a result, it requires lots of treatment as he continues his battle to walk. The six-year-old's parents Ann and Rob Vaughan and the Tree of Hope charity worked endlessly to raise the money needed for the six-year-old to receive necessary treatment in the U.S. Unfortunately, they were quite short of their target. That was when Daniel read their story in the local paper and donated all he saved to little Brecon.
Daniel's gift inspired many others to donate to Brecon's cause. Not that his deeds have gone unnoticed. His donation to Brecon won him a Special Recognition award at the Pride of Britain awards, which was presented to him at the ceremony than none other than Queen guitarist Brian May. It just goes to show that it really does pay to be selfless!
Photo via Rowan Griffiths