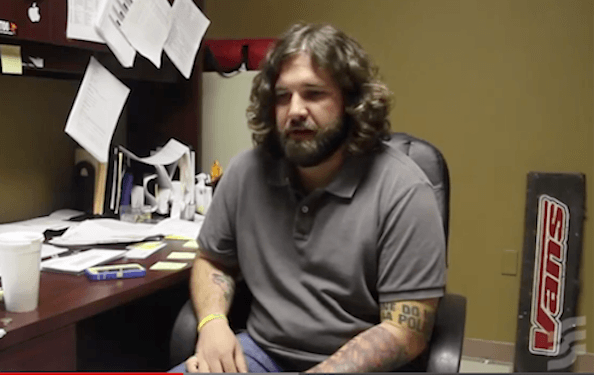 There are a number of organizations and charities that assist and give aide to the homeless, but Aaron Reddin's is one of a kind. The curly-haired man with an even bigger heart has been on a mission to help homeless people in need. After conquering his own problems, Reddin began to run a long-term drug and alcohol program and a homeless shelter, as well as she developing a "wild obsession" with helping the homeless.
"I was dissatisfied with the number of folks that were sleeping outside, and the fact that everyone expected them to somehow come to us to help," Reddin says in the video above. "I said, you know what, let's raise a thousand bucks and buy a crappy old van."
Every day Reddin delivers supplies to a homeless shelter in Little Rock, AR. He uses texts from the homeless to know exactly what to bring on a given day.
A large part of The One's mission includes mobility. "We primarily serve these needs by going to the people in need, wherever they may be," the website explains. "We visit current homeless camps, search for new camps, comb alleyways, check under bridges and seek out the needy deep in the woods."
Image via Youtube