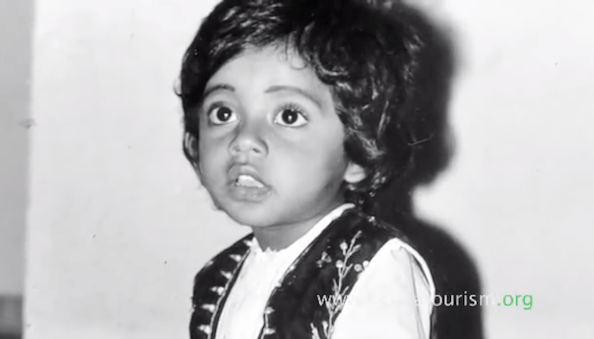 You may not have heard his name prior to today, but Edmund Thomas Clint is a legend. The Indian child prodigy from Kochi, Kerela was wickedly talented, creating more than 25,000 pictures in roughly 2,522 days. Sadly, the boy only lived to be seven years old before passing away due to kidney failure. But what he did in just a short amount of time is nothing short of sheer genius!
Born in 1976 to M.T. Joseph and Chinnamma Joseph, the boy only lived to be seven because of his serious kidney condition which was diagnosed about two months ago. He used every medium in his artwork, including chalk, crayon, oil paints and watercolors to create art depicting the world as he saw it. He also possessed "remarkable artistic integrity" and "moral strength of a genius," drawing three-headed dragons, David and Goliath, Samson confronting the lion, and Lord Krishna revealing its cosmic form. At the age of two, he was able to transform geometry to a thing of beauty, drawing a perfect circle.  He was also able to capture vivacious colors onto his paintings.
He passed away in 1983 just a month before his seventh birthday. Clint's dad was a huge Clint Eastwood fan, which is why he was named after the old western star. After Clint passed away, Sivakumar, a renowned documentary film maker from India, made a documentary on Clint's  life and work. The film was shown at international film festivals and Clint Eastwood eventually saw the documentary in Brazil.
Image via YouTube