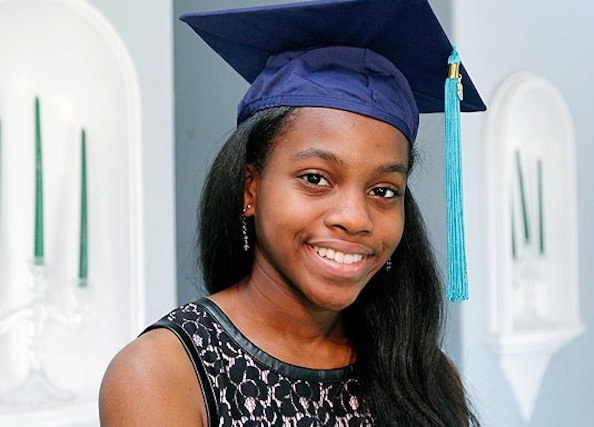 Many students are preparing for their high school or college graduations over the next few weeks. But if you're 16-year-old Grace Bush, you will be celebrating both.  The Florida teen earned her bachelor's degree in criminal justice from Florida Atlantic University last week, with an incredible 3.8 GPA. On Friday, she'll receive her diploma from Florida Atlantic University High School, whose dual-enrollment program allows students to earn college credits while completing their secondary education – yes, and that's without the steep costs of university tuition.
"It's kind of weird that I graduated college before high school," the honor student said.
Not only did Bush complete her degrees simultaneously – she did so in just three short years. To accomplish this, Bush says she started taking collegiate classes at Broward College at the age of 13. She also took courses over the summer.
Needless to say, Bush – who is the third oldest in a family of nine children – hasn't had many (if any) breaks from academia over the years. That will change this summer, as she takes time to study for her LSATs. Until then, the teen, who also plays the flute in two orchestras, will pass her time by pursuing a master's degree starting in the fall.
Not surprisingly, Bush has some pretty ambitious goals for the future. "I would eventually like to become chief justice of the United States," she said.
Photo Source:  Andrew  Innerarity/Reutgers/ Lanvo