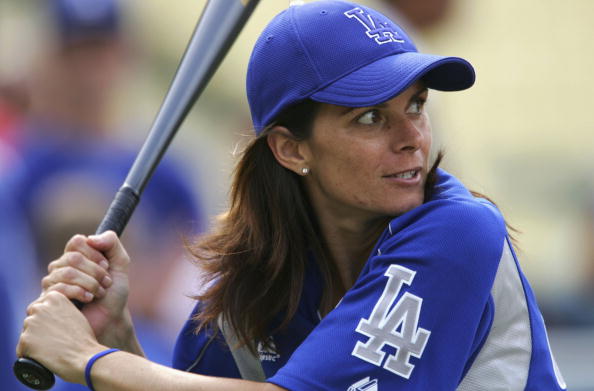 For many of us, we've all been involved in a sport at one point in our lives. For some, that was a very long time ago when we were merely school kids, partaking in extracurricular activities, and for others, that came later in life, like participating in marathons and 5K runs for a cause. Still, there are also some of us who have never experienced either and spend more time running after our kids and/or keeping active via gym equipment. Whatever the case, inside all of us is an athlete – it just depends on just how much of an athlete is in there. Also, who doesn't love a great inspirational quote?! Many of us use it to get through our days and overcome obstacles in our daily lives; no matter what the context,most quotes can always be tied in and relate. With some great motivational quotes stemming from sports and athletics, it's no wonder that many of us feel a sense of empowerment when we hear them.
Here are five inspirational sports quotes for the athlete in you:
1. "It's not whether you get knocked down, it's whether you get up."
This quote by Vince Lombardi, the NFL Champion Head Coach, is a great one that can relate to and resonate with everyone. Not only does it relate to an athlete's physical and mental state, but it can also refer to the way we see things in our daily lives and how we deal with the obstacles we are dealt with.
2. "Somewhere behind the athlete you've become and the hours of practice and the coaches who have pushed you is a little girl who fell in love with the game and never looked back… play for her."
Female soccer player Mia Hamm's quote doesn't only apply to just athletes, it applies to everyone with a dream. This dream could be a job, career move or a passion that you have worked so hard to pursue. Everyone has a dream of some sort and this quote basically means to never lose sight of why you do what you do, or aspire to do.
3. "I've got a theory that if you give 100% all of the time, somehow things will work out in the end."
Boston Celtics basketball champ Larry Bird has a point. Not only does it apply to playing a game or competing as an athlete, it also pertains to how you live life. Always giving it your best and your all will always have things work out the way they're meant to in all aspects of life. Never give up!
4. "Impossible is just a big word thrown around by small men who find it easier to live in the world they've been given than to explore the power they have to change it. Impossible is not a fact. It's an opinion. Impossible is not a declaration. It's a dare. Impossible is potential. Impossible is temporary. Impossible is nothing."
The great boxer Muhammad Ali truly believed that anything that you put your mind to and your actions towards is possible. Nothing is impossible!
5. "I've failed over & over & over again in my life & that is why I succeed."
That is a great life lesson by the greatest NBA player of all time Michael Jordan. Essentially, one does not know success until they know and experience failure. You shouldn't let the fear of failure hold you down; rather, you use it to elevate you into success.
(Photo by Robert Laberge/Getty Images)