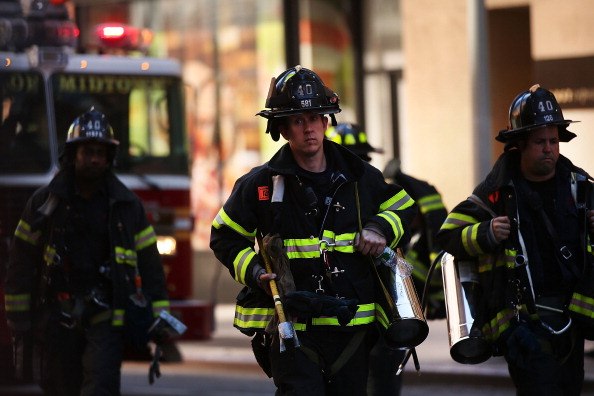 We always hear about firefighters doing something heroic for the public, like risking their lives during massive fires to save the homes and lives of others, or even saving our beloved pet cats from running up a tree. While it is so courageous and wonderful to have them do what they do, sometimes you just want to pay it forward and show your appreciation for them – and shortly after, one lucky fire station literally got that surprise!
Vacaville firefighters were shopping at Costco this past weekend when they received a 911 medical emergency call and had to leave the store immediately, leaving behind their cart full of Memorial Day BBQ ingredients.  When they went back in a half hour later, they discovered that their purchases were already paid for: a anonymous military wife had picked up the tab for their whole shopping cart full of food, which was well over $120, as well as left a sweet note.
The note reads: "Fire fighters, Thanks for being there for us! Have a good weekend =)" and was signed with "from=Airforce Wife."
"We're hoping that that person would come by and let us thank them for it," stated Battalion Chief Jeff Ryder of the Vacaville Fire Department.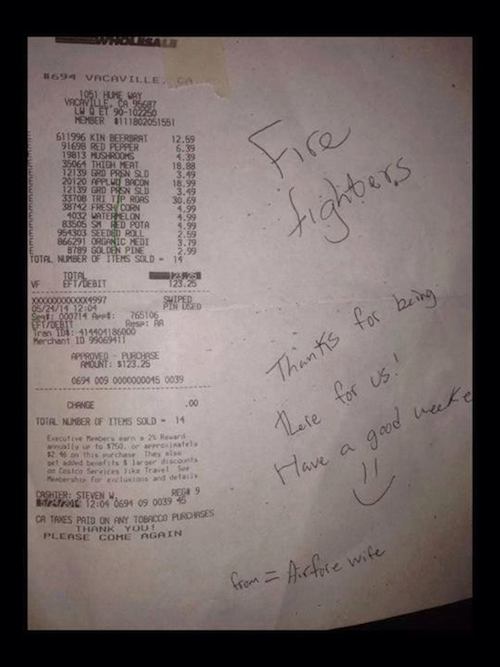 Photo by Spencer Platt/Getty Images