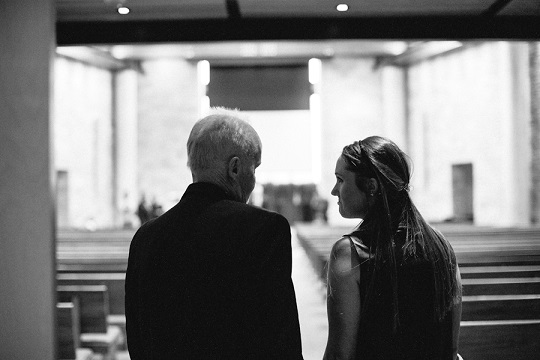 Imagine you are a dying father who is told you only have a few months to live and to spend time with your loved ones. What would you want to leave your family with? Fred Evans gave his two daughters the present of a lifetime after finding out he only had months left with them.
The terminally ill father of two girls was recovering from a lung transplant when doctors found out his skin cancer had spread and took a turn for the worst. Because of his medication for the lung transplant, Fred wouldn't be able to undergo the chemotherapy needed and doctors gave him a mere few months to live. The news devastated the family, but Fred and his wife Karla vowed to make the rest of his days lived to the fullest, which included a surprise gift for their two daughters, Gracie and Kate.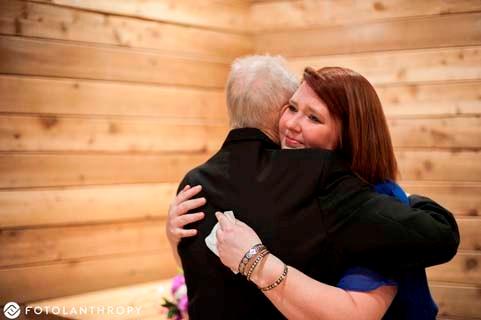 One day Fred and Karla went to a chapel and told their daughters that they had special something planned and to arrive at separate times. Fred put on a tuxedo, held a bouquet of flowers and waited by the door. His first daughter arrived and the plan was revealed: since he wouldn't be alive to give his daughters away at their respective future weddings, he was going to walk them down the aisle that day and give a special blessing for marriage. The second daughter came and he told her the same, causing both daughters to burst into tears. He then walked his daughters down the aisle to a special song he had picked out.
When he finished walking down both of his daughters, he announced he had one more surprise up his sleeve. He was going to walk one more bride down the aisle… Karla! He gave his wife a special bouquet and the two walked down the aisle, renewing their marriage vows one final time. It was a special day that no one would ever forget.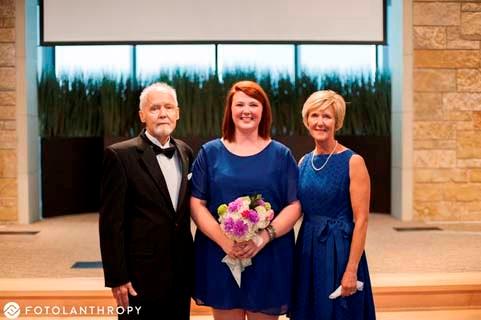 Fred Evans passed away on July 25, 2013 and never did get to see his daughters get married. But the gift he gave them will be with their family for a lifetime, and, in a way, he will be there when the actual day comes.
The photos were taken by Fotolanthropy Fotocrew members Matt and Julie Weddings. (www.mattandjulieweddings.com)