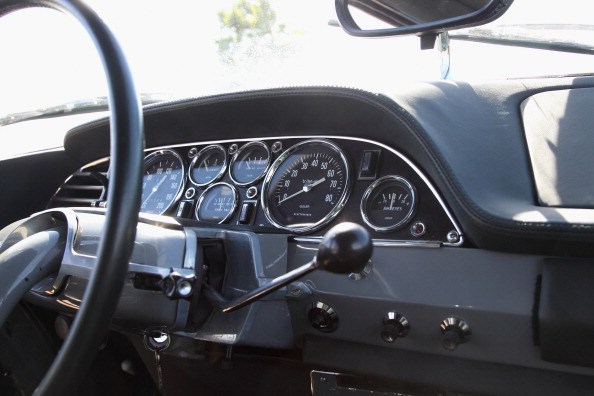 Growing up, Larry Benson had some great childhood memories in his family's beloved 1953 Hudson Hornet. In fact, because of the wonderful times he's had in that car, it became his favorite even up till adulthood. Since then, he's dreamed of one day rekindling those memories by owning his own Hudson Hornet. Thanks to his blessed life, Benson wouldn't have to wait too long! The beloved dad gets emotional when he discovers his son bought him his dream car.
Benson's son Aaron has been grateful for all his father has done for him. To show his gratitude and to treat his father for once, he decided to make it his mission to find his dad's beloved 1953 Hudson Hornet on the Internet – he would give his dad his dream car! The son was able to locate one last month and signed the paperwork, successfully purchasing the car for his deserving father, ready to make his dad's dream come true. Bringing the car home, Aaron also documented the occasion on video.
"Growing up, he was always such a great dad to me and always believed in everything that I did. I just felt there was no better way to repay him than to give him something that he's been wanting for such a long time," Aaron said in the video.
Benson's sneaky son tricked him into thinking he'd be doing an interview for a car website, when in reality, Aaron and his friend were actually just building up the moment to spring the big surprise! Benson becomes emotional and also reads the note that came with his dream car.
"A dream come true for you and I, both," the note from his son reads, "I hope you enjoy this for many years to come, you have earned it.
Photo by Andreas Rentz/Getty Images