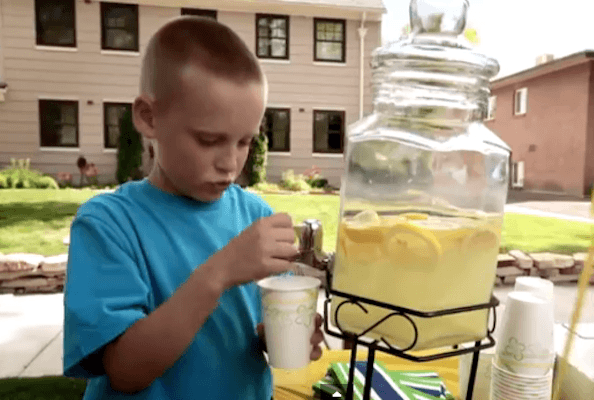 While most boys his age are worrying about the toys or video games they'll be playing next, Zack Francom is changing the world, one wheelchair at a time. But then again, Zack isn't like most boys his age.  The now 11-year-old boy from Provo, Utah first started a lemonade stand when he was a mere 6-year-old in hopes of raising money for those in need of wheelchairs. The inspiration for the stand came after his school had a fundraiser to raise $86 to purchase a wheelchair for a person with a disability who couldn't afford to buy one.
"I thought, 'What if I couldn't walk or run or ride my bike? What would that be like?' " Zack said. "I wanted to help make life easier for somebody who couldn't walk or run and didn't have money for a wheelchair to help them get around."
That's when he started Zack's Shack, a lemonade stand that sells lemonade and homemade chocolate chip cookies. The stand runs one weekend every year and has for the past five years now, raising money for the wheelchairs. In fact, in the five years he has been doing this, he raised enough money to give 332 wheelchairs to those in need of one in far-away countries.
In the video below, you can see a very spirited Zack talking about why and how he started his namesake lemonade stand before showing footage of him in action, making the lemonade and chocolate chip cookies to selling it out on the side of the street. The boy's spirited attitude and happy-go-lucky but genuine demeanor shows just what kind of impact he has at such a young age.
Photo Source: YouTube