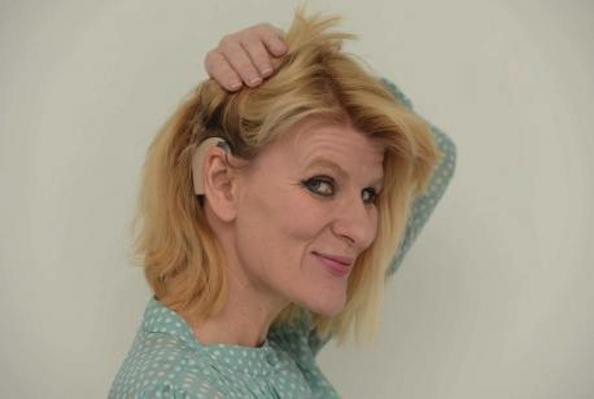 There are many things we have the ability to do that we often take for granted and forget that some don't have the privilege of doing – things like walking or being able to hear. Joanna Milne knows the latter all too well. The 40-year-old woman grew up with the Usher Syndrome, which has had her deaf since birth. Recently, Milne underwent an operation to be fitted for cochlear implants – and since then, she's hearing the world through brand-new ears!
The operation proved to be a life-altering one, and this is the first time she's been able to experience the effects of it, post-surgery.
Since her cochlear implants were switched on March 24, the 40-year-old was able to hear for the very first time in her life. Milne's mother was present for the occasion and was able to capture those precious first moments Milne was able to hear for the first time ever. She was captured reacting to the sound of her doctor's  voice. It was also the first time she'd heard her own voice.
"It was overwhelming. I was overcome. I started to cry, and when I looked at my mum she was crying, too. My therapist's voice sounded robotic and high and the sounds lingered," she said. 
"I'd prepared myself mentally, but it was much louder than I'd expected. The sound seemed to course through my body. It was a  sensation I'd never experienced before and it made the hairs on my arm stand on end."
Image via The Northern Echo