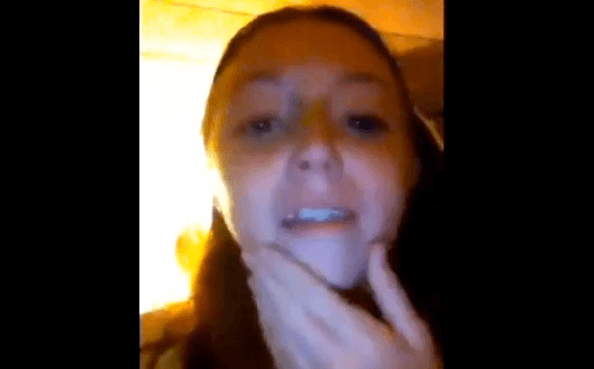 Oh, Facebook. It's a tool we use to keep updated on friends and family and sometimes it can be one big distraction. But for a family in Logan County, West Virginia, it's nothing short of a lifesaver – literally!
Brianna Vance and her family were at their home when a severe storm hit their area. Brianna's father, Gregory Vance, and two of his friends were outside on their porch when a gigantic tree came crashing down on the men, causing them to be trapped. Because of the storm, it was impossible to call 911 on the cell phones and they had no land line, so the 10-year-old girl brilliantly put up a frantic Facebook post.
Brianna spoke into the camera, telling Facebook, "The lightning crashed and hit a tree by our porch and my dad's almost dead. He needs an ambulance please. Please call one for us if you have signal. We live in a yellow house, a trailer. Please. We need an ambulance. Please. Please."
The heartbreaking post had Brianna holding back tears until she couldn't bear it anymore, and you can hear her Vance's girlfriend also crying in the background. Her post worked and soon help was on the way. The Henlawson Fire Department showed up at their home and with their tools were able to free the three trapped men, including Brianna's father. They were then rushed to the Logan Regional Hospital. Since then, everyone has been released, except for Brianna's dad – but he is expected to make a full recovery.
Photo Source: WOWKTV13