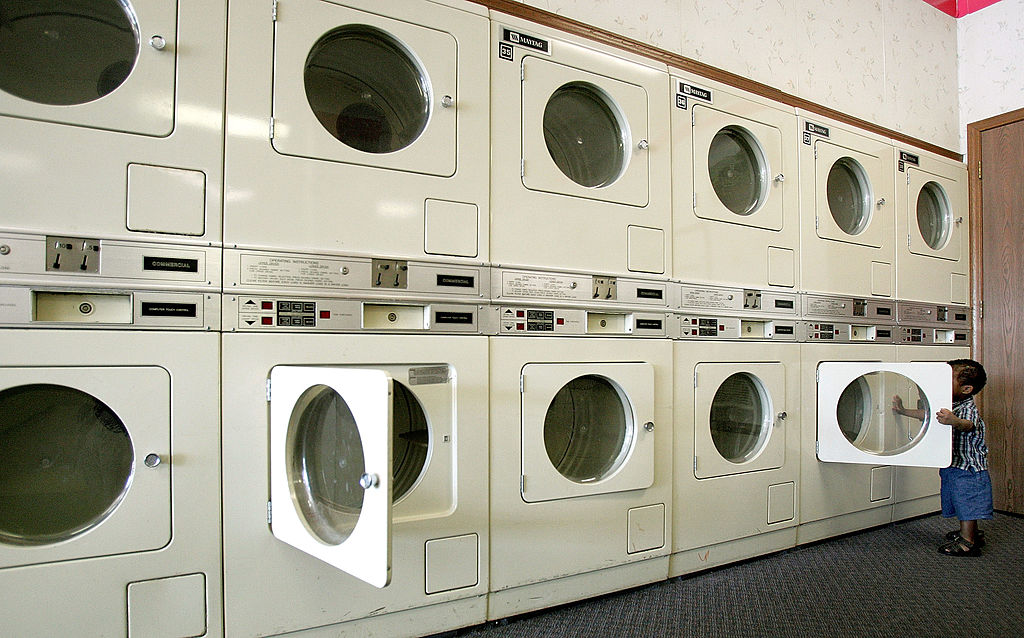 Doing laundry is certainly one chore that a lot of people do not look forward to. It is therefore paramount that anything that would make this chore, which is an absolute necessity to most, much easier would be welcome. There are more than a handful of powdered laundry detergents available on the market. Getting a laundry detergent that would suit your needs in terms of cost, the creation of lather, fragrance and general effectiveness is important. As such, a list to serve as a guide and prevent you from getting less than your money's worth is one which most can appreciate. Here is a list of the 25 worst powdered laundry detergents. This ranking was done based on customer reviews, actual performance ratio (real effect compared to what manufacturer stipulated to be the effect) as well as the safety of the detergent in terms of ingredients used to produce them.
(Photo by Tim Boyle/Getty Images)

Boardwalk Powder Laundry Detergent
Boardwalk powder laundry detergent promises summer breeze but Scent is so light, virtually nonexistent. Summer Breeze fragrance is expected to lend your clothes a fresh scent but this detergent certainly does not give off that clean smell.
(Photo by John Gress/Getty Images)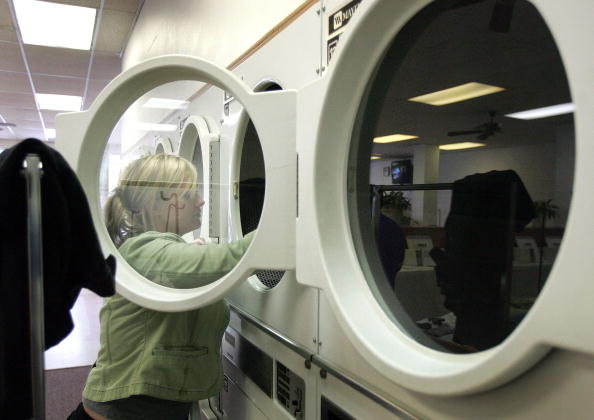 Champion Detergent Powder
Champion detergent powder credits itself for having high active ingredients that produce super clean clothes. It also claims that it does not contain chalk and that all the agents are biodegradable. While that can be a plus, the fragrance of this detergent is s definite minus. While one would anticipate a light fragrance, all you get is a strong floral smell that is way more overpowering than flowers could even be. This can only be achieved with a chemical combination that leaves little to the imagination about what the other scents are. One can actually perceive the fragrance by just moving close to a packet of it or holding it in the hand. Even after the clothes are dried, the strong smell still remains.
(Photo by Tim Boyle/Getty Images)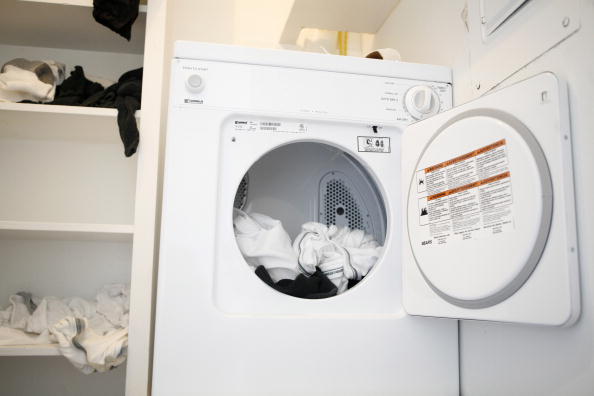 Persil Universal Detergent Powder
Persil Universal detergent claims to be Germany's and one of Europe's foremost laundry detergent but if the product on the market shelves bearing that name is what it takes to be foremost then there is little hope for it. This brand has lost some of its credibility as customers find the detergent to be over scented and the fragrance to be too strong. If you are expecting a whiff of natural scent then you are in for a big surprise. All you will get is a chemical-like blast. It is meant to have a 100-load quantity and weighs 14 pounds but trust it to never be full; the huge box is very deceptive.
(Photo by Eli Meir Kaplan/Getty Images)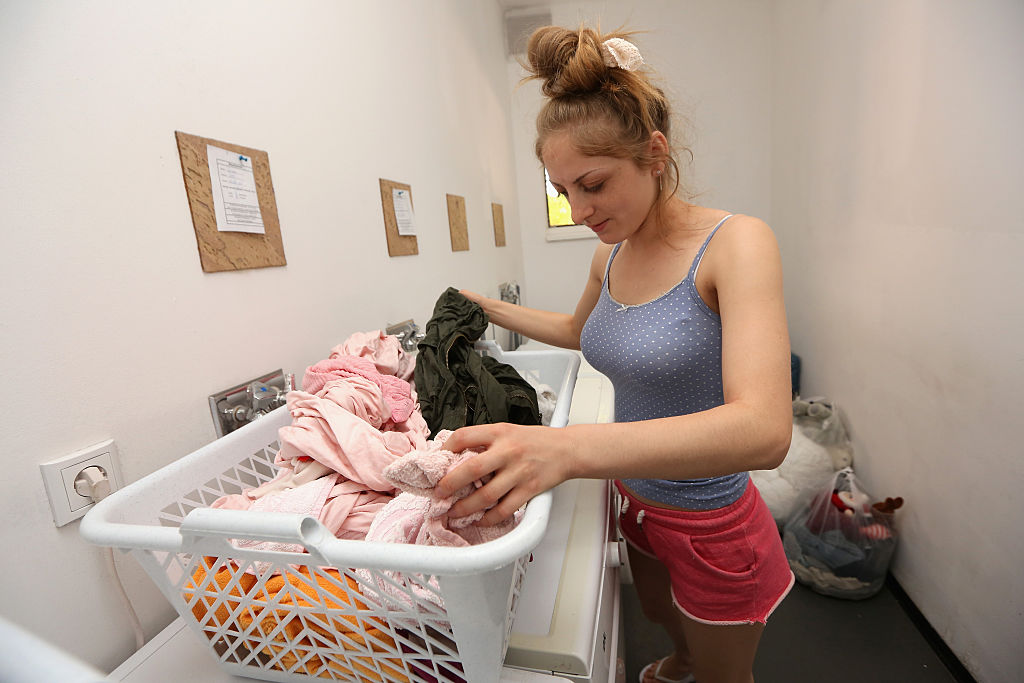 Dropps Detergent 2.6
This 4-in-1 pack Dropps detergent is certainly not one-in-town and for good reasons too. This stain-fighting detergent brightens fabrics but the scent packs a mean punch; really too strong. Again, it is not really economical as no matter how much you use, it never seems to be enough for laundry. It also does not dissolve totally as promised.
(Photo by Adam Berry/Getty Images)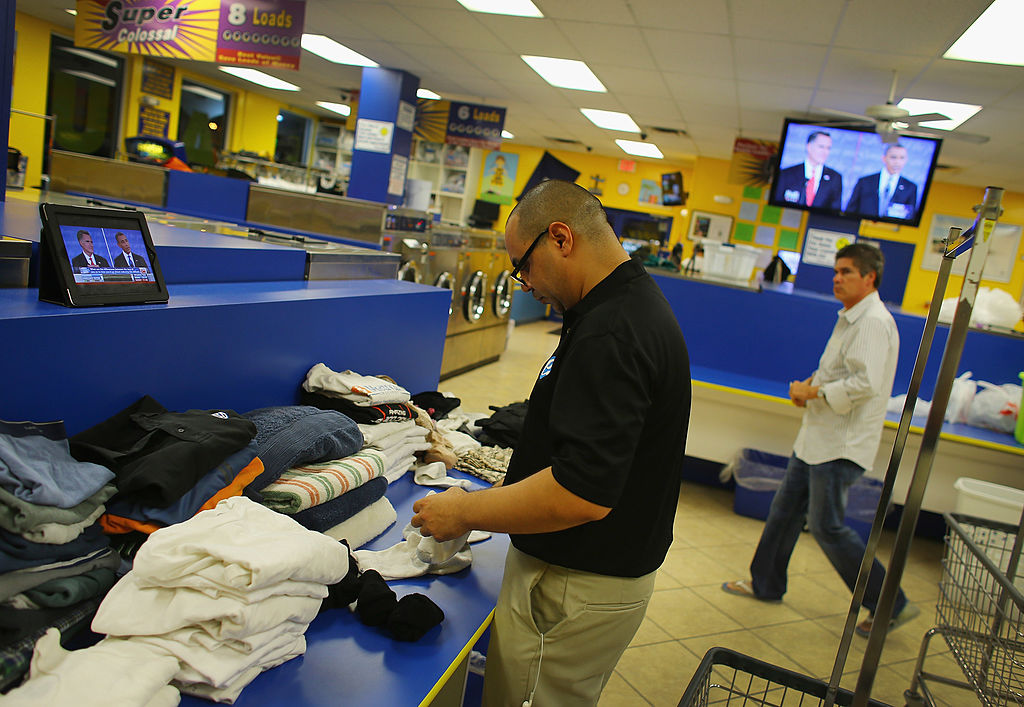 Purex Fresh Spring Waters Multipurpose Powder Detergent (3.7)
Purex fresh spring waters multipurpose powder detergent leaves much to be desired. If its performance was as fanciful as its name, then it would not have been on this list. It is agreed that excessively sudsy detergent is not really attractive but a detergent powder that is not sudsy and claims to be 'ultra-concentrated' but still does not meet up to expectation is not either.
The advertised weight of this powdered laundry detergent was put at 15 pounds and getting a half-filled bucket is not in any way inspiring. The crystals fragrance blend was supposed to provide an all-year-round spring scent. However, what little fragrance there is in this detergent is so light that after washing you can barely smell it on the clothes. What happened to the fresh clean scent that was promised? The only answer that can suffice is that it vanished into the wind; the fresh scent is virtually nonexistent.
(Photo by Joe Raedle/Getty Images)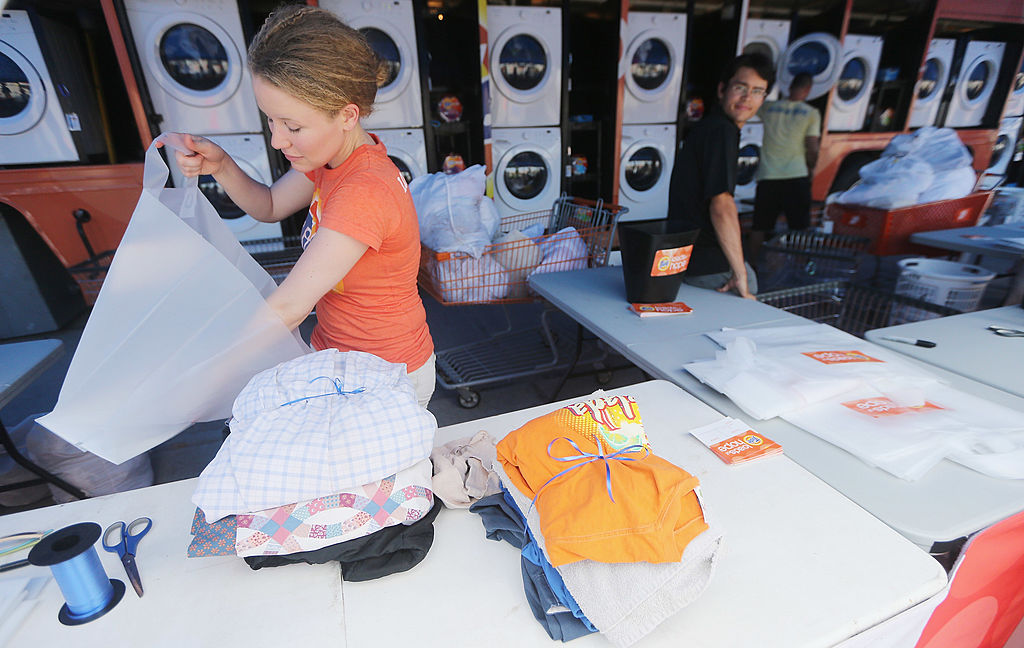 Charlie Banana Laundry Detergent 3.5
When a brand like Charlie Banana Laundry detergent claims to be eco-friendly, biodegradable and 'made for athletes' but is not really effective on whites; then there is a problem. If you have really dirty clothes or any filled with grease then this detergent should not be an option for you. Moreover, it does not get all the strong smells out. The scent is not exactly light.
(Photo by Mario Tama/Getty Images)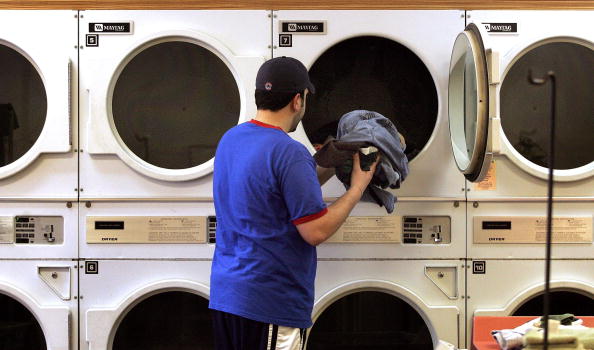 Surf Powder Laundry Detergent 3.4
Surf powder laundry detergent claims to have a fresh scent, eliminate strong odors and make clothes cleaner but this does not seem to apply for black clothes. It causes dark colors to fade out quickly. Using this detergent would give you a bleached black effect so avoid it. You want your black to be clean and black not gray.
(Photo by Tim Boyle/Getty Images)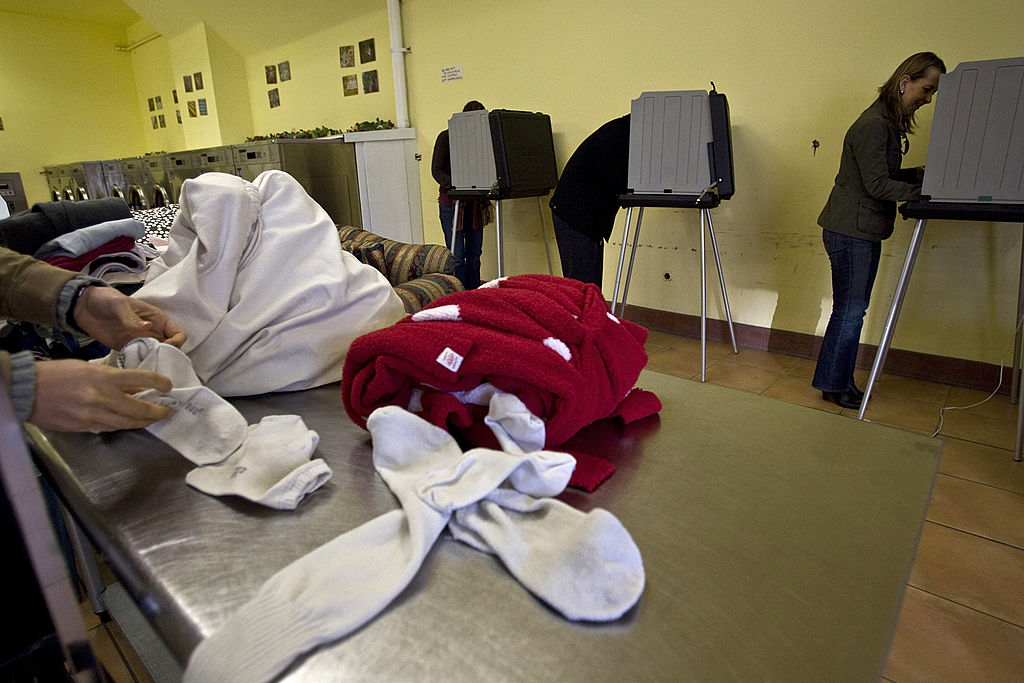 Shaklee Fresh Laundry Concentrate Powder 3.5
Shaklee fresh laundry concentrate powder is one of the worst choices you can make when it comes to powdered laundry detergents. In terms of quantity and quality, this detergent falls short.
(Photo by David Paul Morris/Getty Images)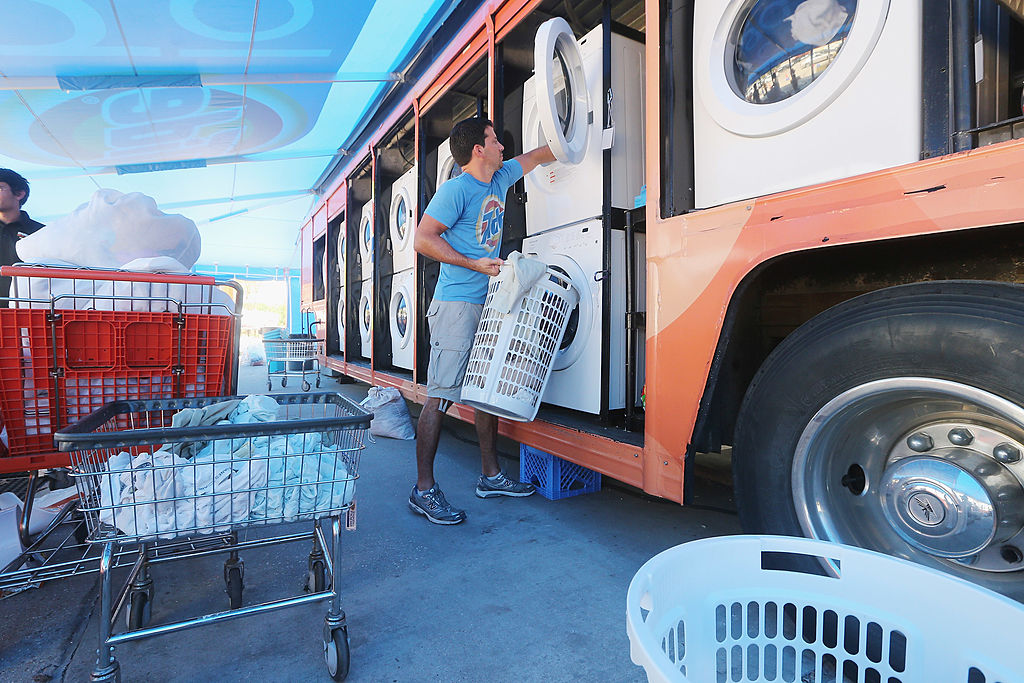 Biokleen Premium Plus Laundry Powder 2.3
Biokleen might say it is free of phosphate and chlorine bleach and claim to contain three times the concentration of the average blend but it is not different from the ordinary blend. Despite what its' name suggests, this 'premium plus' detergent is definitely not it. Saying the premium plus blend does not do the trick is putting it lightly.
(Photo by Mario Tama/Getty Images)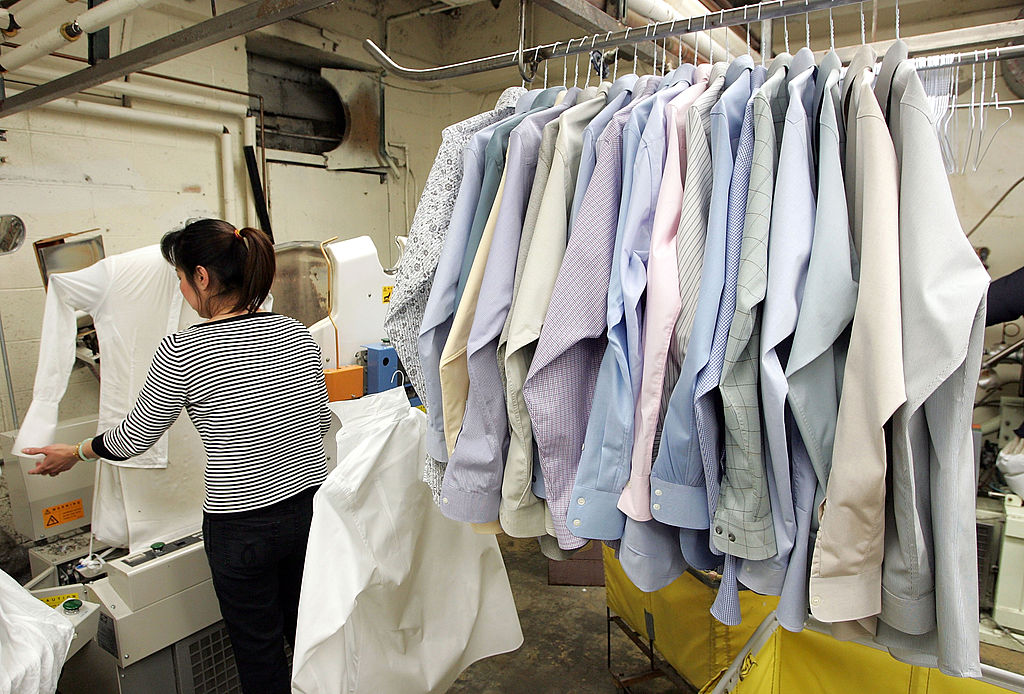 All Powder Laundry Detergent 3.0
Quantity and quality are two totally different concepts. This All powder laundry detergent new stain lifter formula is not effective. The scent is a whole lot stronger than what a detergent should have. It does not pay when you lift stains and shift scent. You want your clothes to smell clean not like a chemical factory so this detergent is a no-no.
(Photo by Justin Sullivan/Getty Images)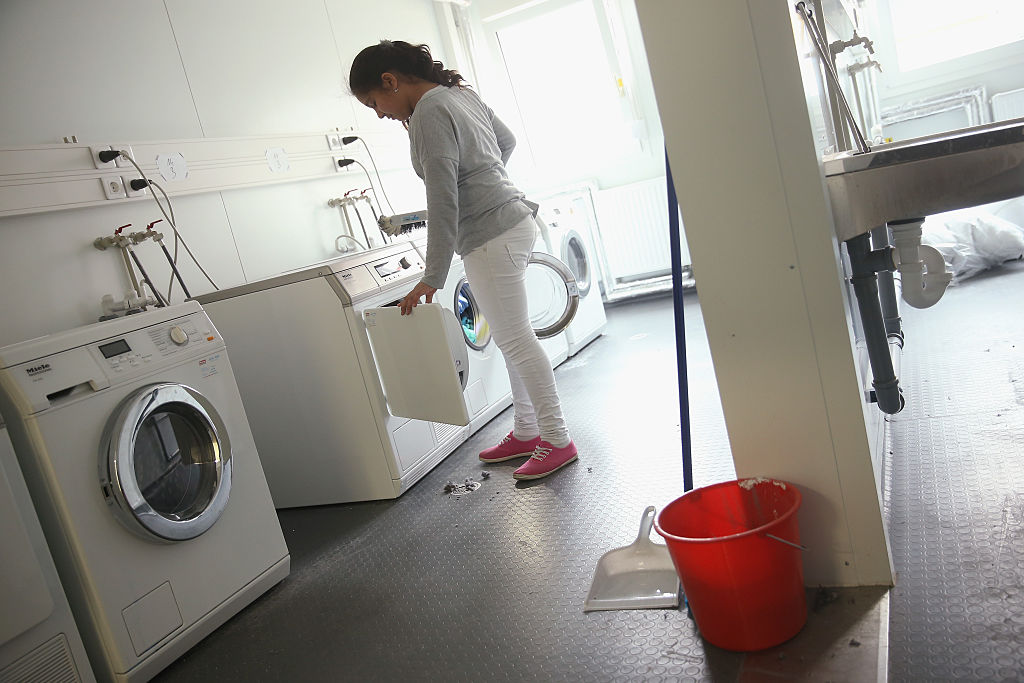 Legacy of Clean Supreme Laundry Detergent 3.0
From customers' perspective, this detergent might be quite concentrated but takes the 'less is more 'thing a bit too far by providing way less than it is worth. It is considered a sorry excuse for a detergent and a rip-off.
(Photo by Sean Gallup/Getty Images)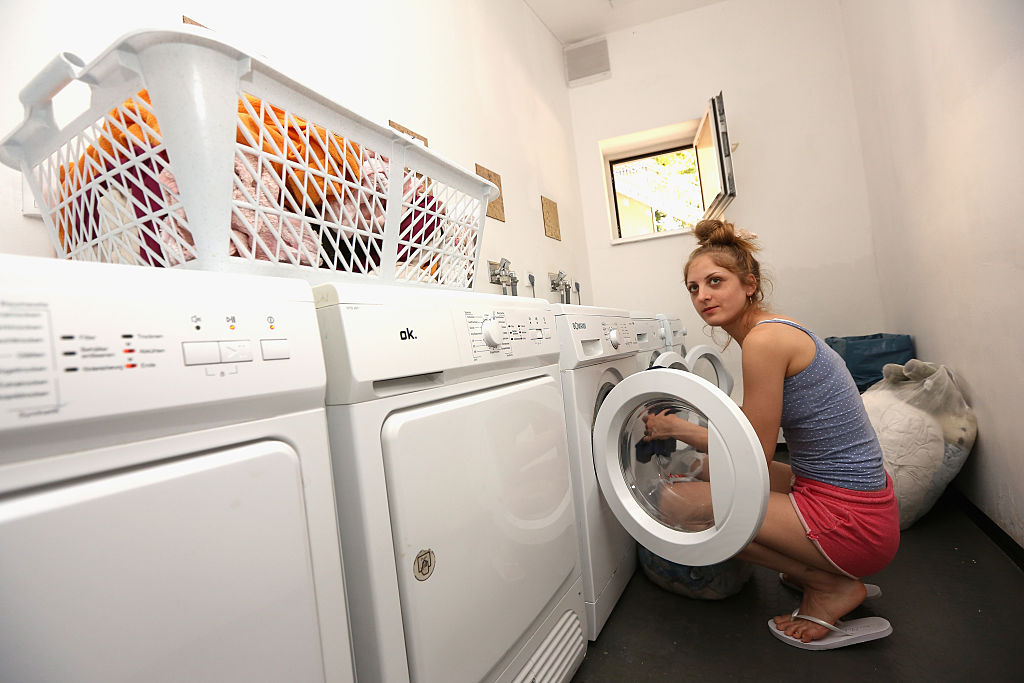 Pride Power Wash Detergent
The only thing that Pride power wash detergent has going for it is the low amount of froth it generates while washing. In spite of it being a stain away formula, this detergent does little in terms of stain removal.
(Photo by Adam Berry/Getty Images)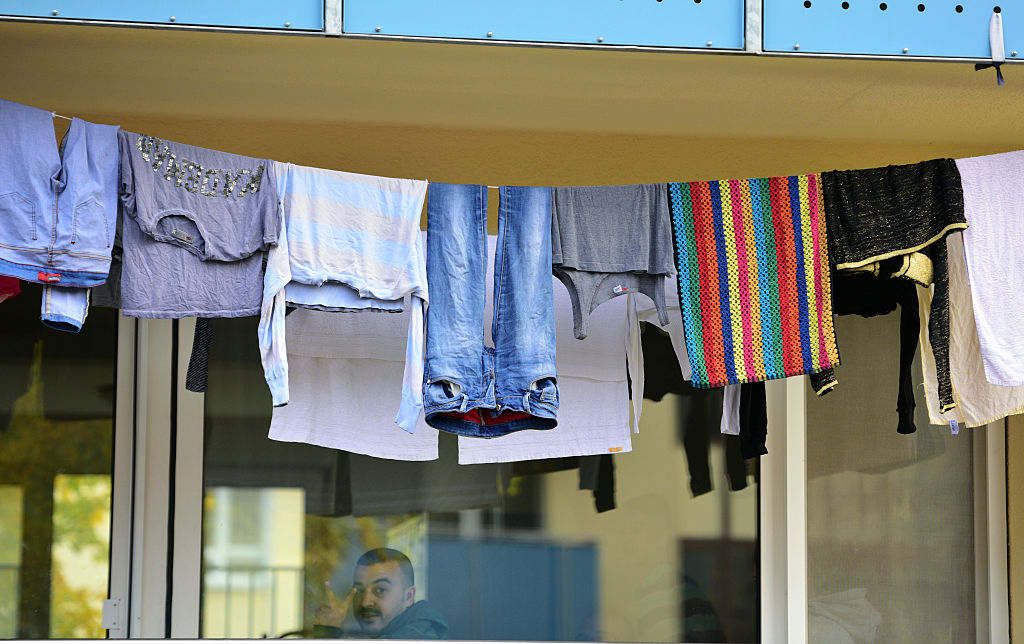 Up and Up Laundry Powder Detergent
The only list of which Up and Up Laundry powder detergent can be ranked high is on the list of worst powdered laundry detergents. This cleaning substance does an okay job in eliminating some tough stains in hot water. However, it struggles to barely achieve the same action in cold water, thus making it quite impractical and not very useful.
(Photo by Thomas Lohnes/Getty Images)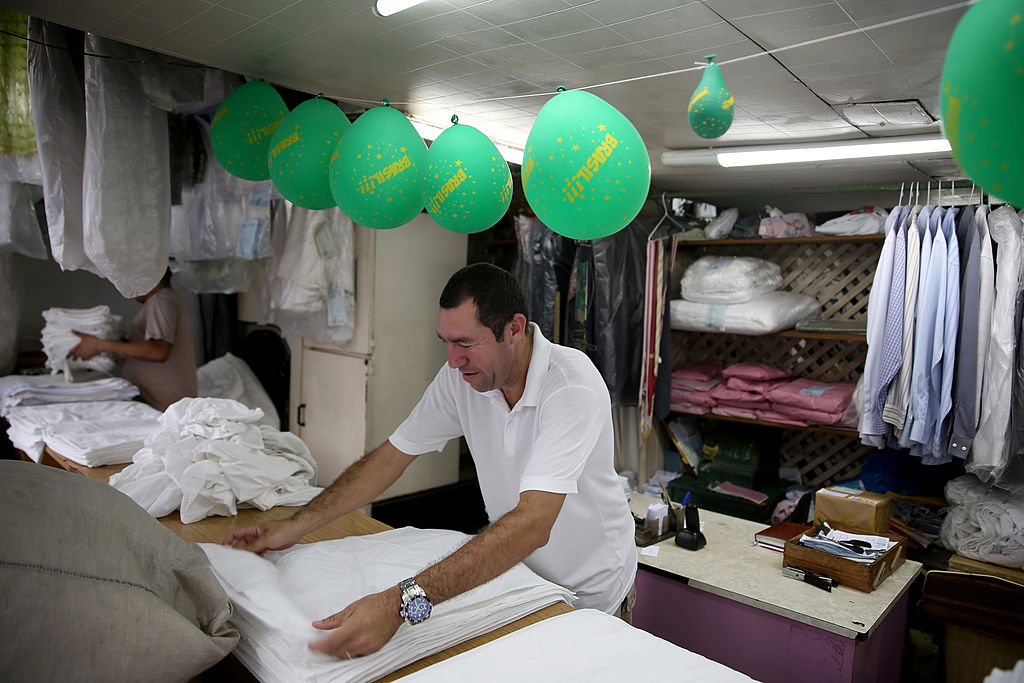 Top Indoor Drying Super White Detergent
Also on our list of worst powdered laundry detergents is the Top indoor drying super white detergent. This cleaning product makes use of advanced biotech enzymes to remove stains quickly thereby not mandating the user to soak the fabric; except it is really soiled. Why then is this particular powdered detergent on our list, one might ask? It is pretty simple. This product contains certain components that lessen the life span of your clothes and make them fade easily.
(Photo by Joe Raedle/Getty Images)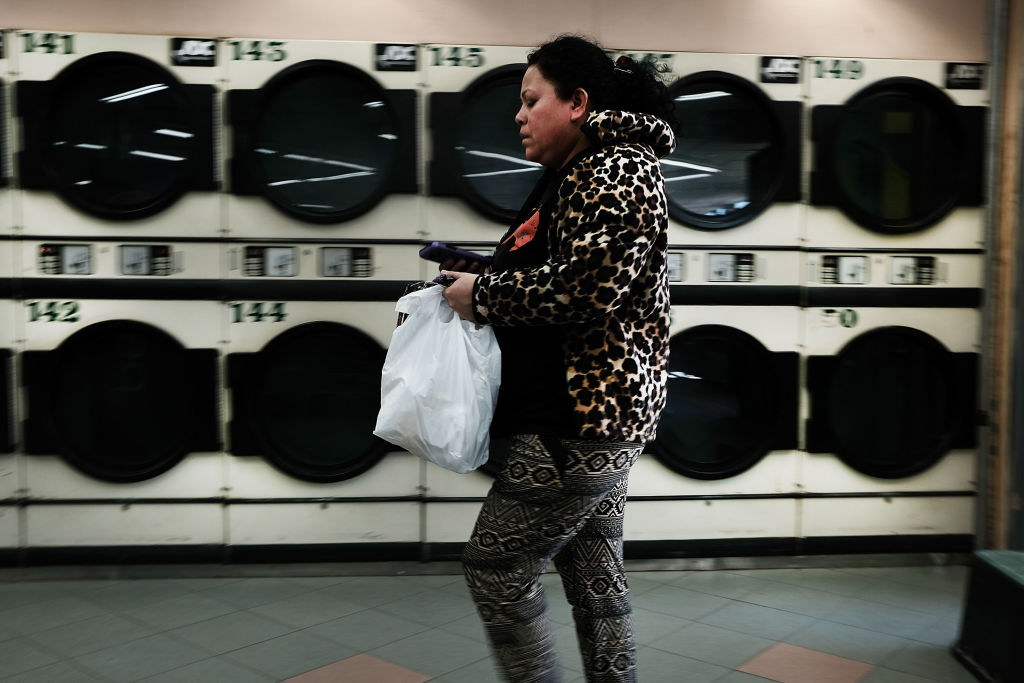 Advanced sme-400 Detergent Powder
The advanced Sme-400 detergent powder is a thousand miles from being advanced. It is yet to find a way to keep clothes clean and fresh. It also does not do much in terms of retaining original color of clothes. This product might create quite a lot of froth but that does not in any way make up for the speed at which it causes clothes to fade.
(Photo by Spencer Platt/Getty Images)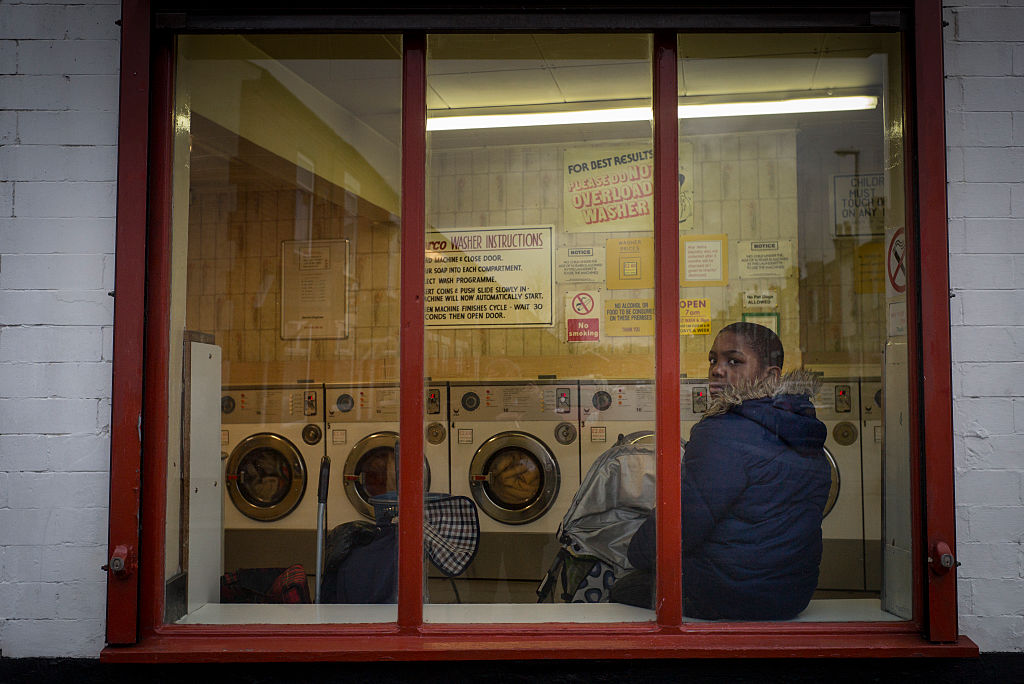 Sparkle Fresh 3-in-1 Detergent
While the very idea of a detergent that this detergent performs three supposed functions might sound enticing at first, it does not in the long run. Sparkle Fresh detergent powder makes use of chemical ingredients that helps to soften fabrics. However, merely softening the fabric is not the only thing this detergent does. It slowly reduces the power of some clothing materials to breathe and manage moisture. It is also terrible on sportswear and reduces the elasticity of some fabrics.
(Photo by Christopher Furlong/Getty Images)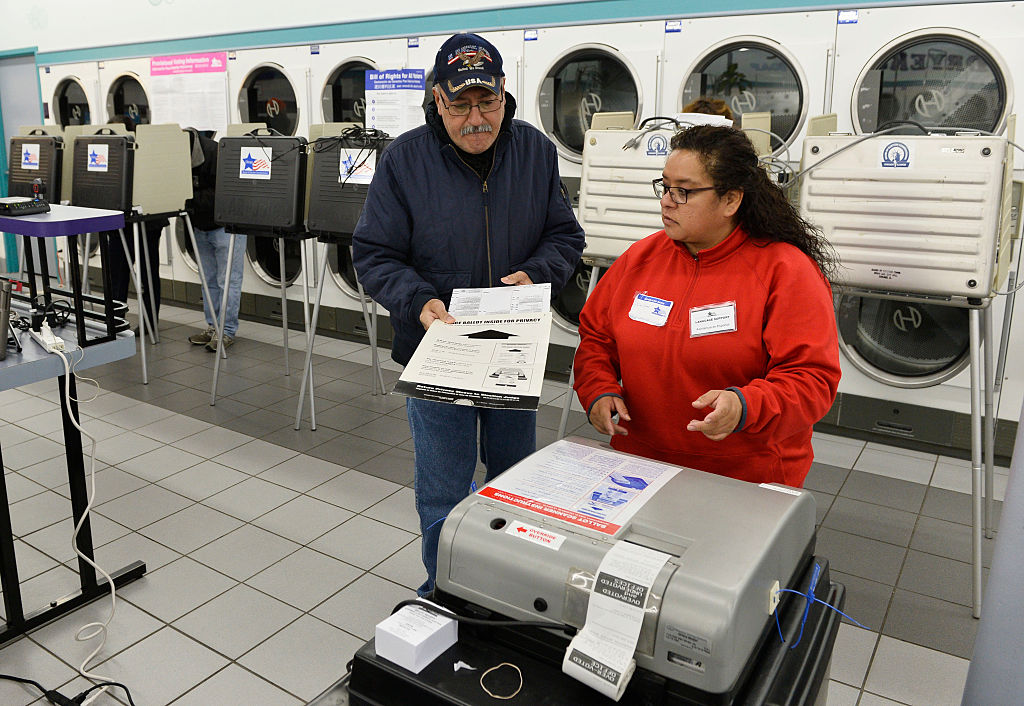 Attack Detergent Powder
The colorful and attractive packaging of Attack detergent powder does not detract attention from its shabby quality. This powdered laundry detergent maintains that it penetrates fabric deeply to remove stubborn stains. One the other hand, it also seems to be penetrating deep into your pocket as it is not very effective. It helps to soften clothes but also reduces their durability and worth. Definitely a bad detergent!
(Photo by Brian Kersey/Getty Images)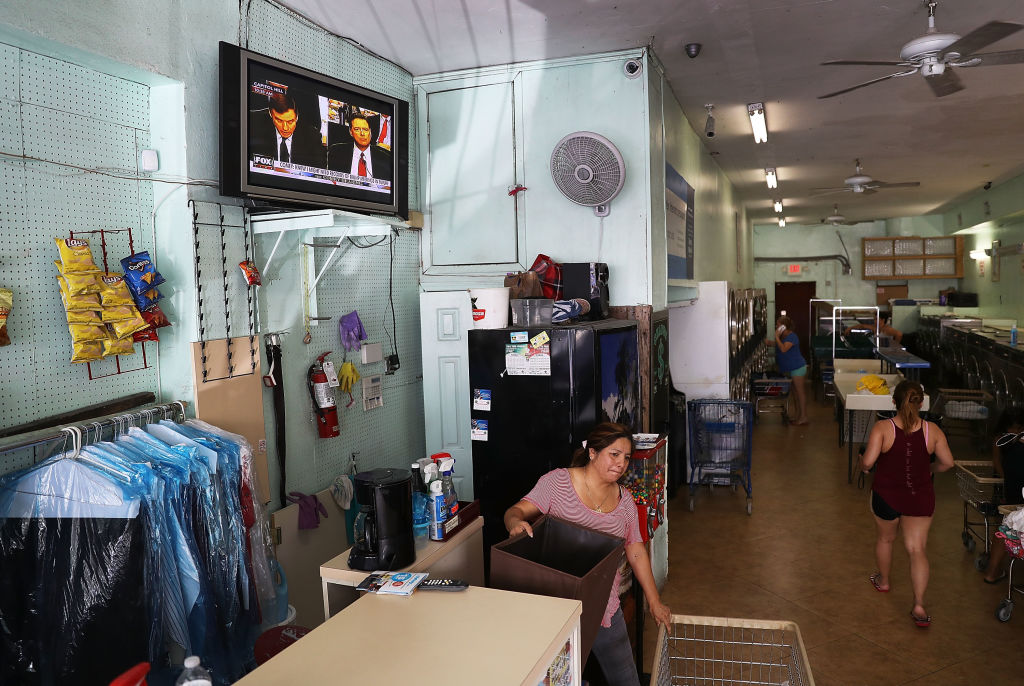 Oxytone Detergent Powder
Oxytone detergent powder claims to contain active ingredients that make the brand an effective choice, safe to use and with no side effects. This is a false truth. It also claims to have a uniform composition which is a blatant lie. This brand contains fillers and uses vague terms such as surfactants, fabric brightener, and fragrance to hide what could only be chemical compounds that have potential health and environmental repercussions.
(Photo by Joe Raedle/Getty Images)
Extra Lemon Super Detergent
Even as it advocates for its' frequent use to achieve the optimum brightness of clothes, Lix Extra lemon super detergent is certainly not a good brand of powdered laundry detergent. It has poor ingredients disclosure. This brand uses terms like active microcapsules and optical bleachers to mask what could only be synthetic chemicals with potential environmental hazards. Moreover, optical brighteners are not only toxic to aquatic life but are also known to cause skin irritations, talk less of bleachers.
(Photo by Sean Gallup/Getty Images)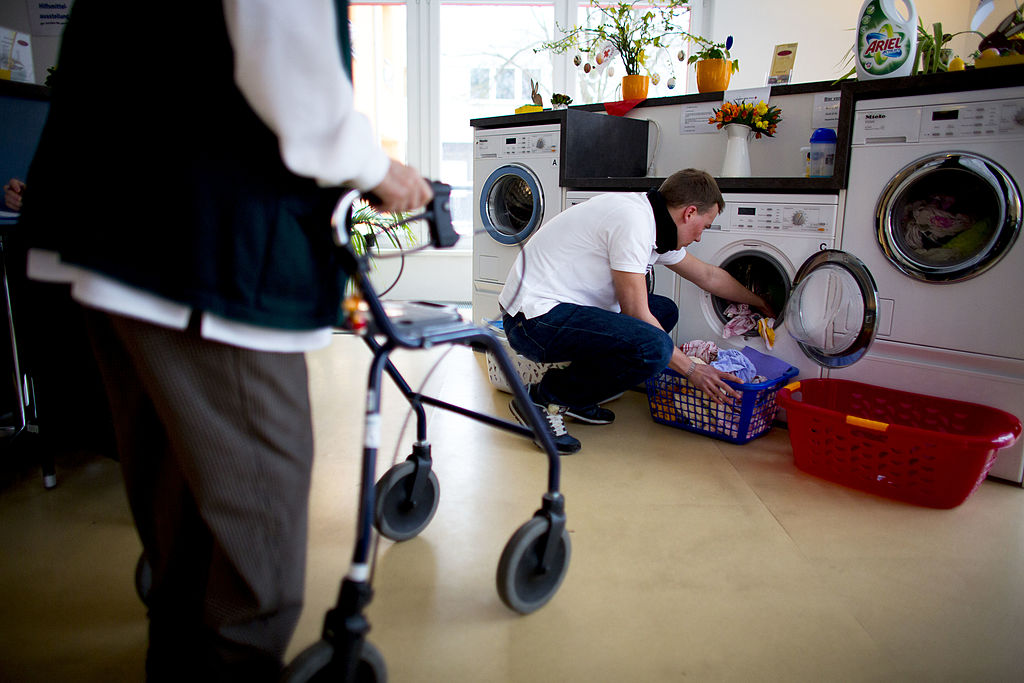 Miocare Natural Laundry Powder 2.2
Miocare natural laundry powder might be natural and biodegradable and fragrance-free but It is definitely not ideal for sensitive skin as it claims. This is due to the fact that it has been known to cause certain reactions on users.
(Photo by Carsten Koall/Getty Images)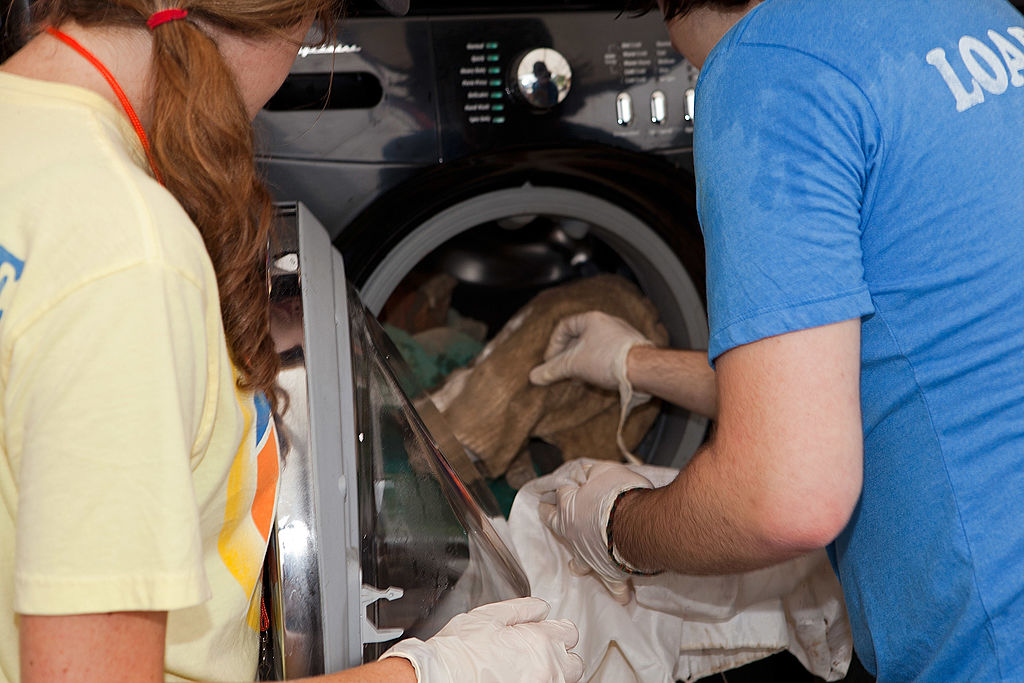 Real Powder Detergent
Yet another bad brand, Real powder detergent has quite a number of fillers embedded in it. These fillers are chemicals which are often used to create the illusion of bulk. So, this powdered laundry detergent is more quantity than quality. The fillers only succeed in reducing the life of a fabric and hastening the fading process. The residue from the fillers sticks with the fabric and could potentially be absorbed by the skin which is unhealthy and could pose certain health risks.
(Photo by Joey Foley/Getty Images for Tide)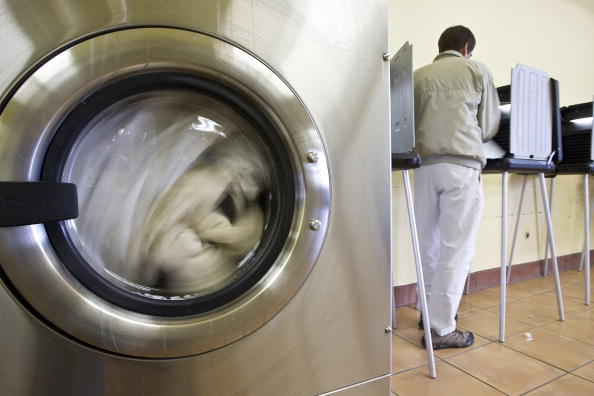 Sopp Washing Powder
Like some of the detergents on this list, Sopp washing powder does not disclose many of the ingredients used to produce it. However, of the few ingredients disclosed, some pose hazards to the users. This powdered laundry detergent contains sodium silicate. Sodium silicate has been known to cause quite a nasty reaction on the skin. It could upon contact over time, cause a chemical burn on the skin leading to acute redness, itching and pain. It also contains Zeolite, a chemical which researchers have warned people to limit occupational exposure to, which also causes skin irritation.
(Photo by David Paul Morris/Getty Images)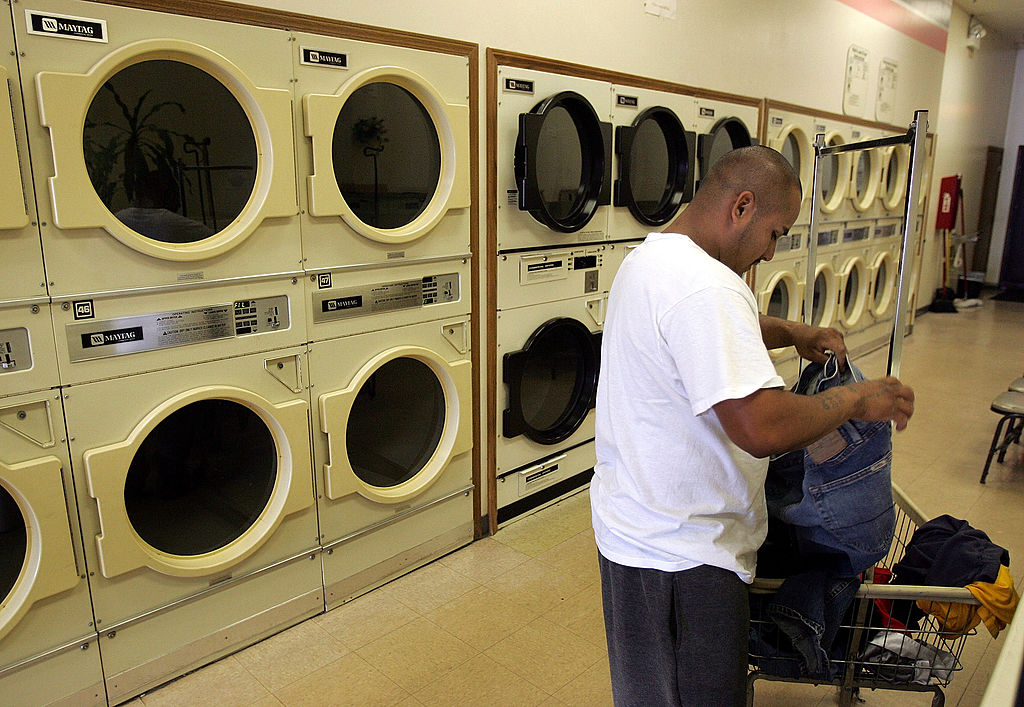 Jaldi Washing Powder
Jaldi washing powder might provide have a consistent foaming power but it is certainly not eco-friendly. This powdered laundry detergent contains ingredients are not suitable for the environment as well as the human body. Ingredients like may have side effects on the human body. It can also result in irritation on the skin, eye or even respiratory tract. Other ingredients in this detergent are not biodegradable and as such pose a threat to aquatic life.
(Photo by Tim Boyle/Getty Images)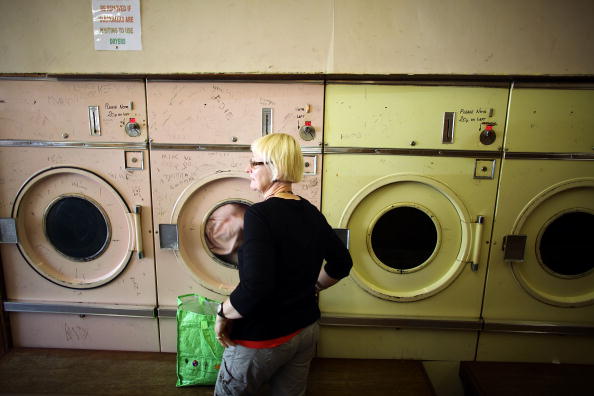 Force Detergent Powder
This laundry powdered detergent boasts of the ability to provide your clothes extra brightness. What it does not say is that the brightness is made possible by certain chemicals that remain in the fabric even after it has been dried. These chemicals when they come in contact with the skin can cause certain reactions. If and when you sweat, the moisture in the cloth could result in a transfer of those particles onto the skin surface. These chemicals often start to degrade in the presence of sunlight and if this process takes place on the skin, it might lead to phototoxic skin irritation and in some cases photoallergy. This reaction is often worse for those with sensitive skin.
(Photo by Christopher Furlong/Getty Images)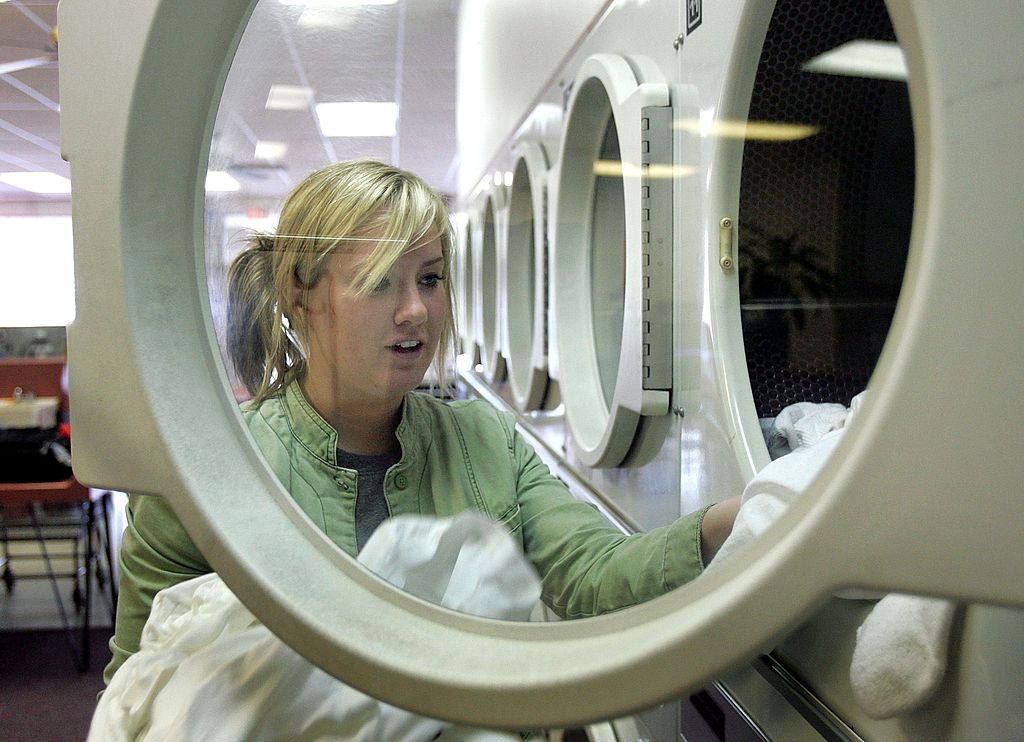 Gain Original Ultra Powder detergent with bleach
Although, a popular brand in the powdered laundry detergent market, Gain Ultra Powder detergent (with bleach) is also on our list. This is largely due to the fact that certain components of the product have raised a high level of concern in terms of developmental and reproductive toxicity. Over time, certain ingredients contained in this product such as ethanolamine have also generated concerns about the possibility of the detergent to bring about asthma and respiratory issues as well as skin irritation.
(Photo by Tim Boyle/Getty Images)