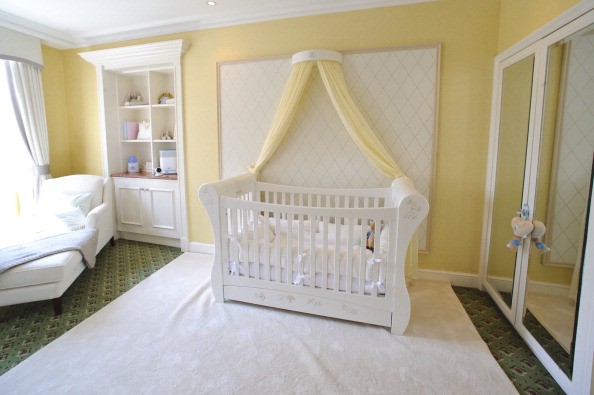 What to expect when you're expecting is a lot of time spent in the furniture store picking out just the right furniture for your baby's nursery. One of the most important items you'll purchase is the recliner that will go in the baby's nursery so that you have somewhere to sit and rock the baby at night, to nurse the baby or feed the baby a bottle. It's imperative that you put a great deal of thought into this chair, because it's one in which many moms and dads spend a great deal of time.
And while we know that you don't want to spend an arm and a leg on the new baby's nursery (you heard that college tuition prices are going up, too?) you do have to go with something that's both comfortable, functional and within your budget. Before you start your recliner shopping, go ahead and consider some of the things we think are most important.
Price
The price point you have to work with is yours alone, and we have just once piece of advice. Shop for recliners that have a cheap price tag and not a cheap make or quality; it will make a big difference in your comfort level. Sales and regular furniture stores are a great place to go when shopping for items of this nature, you don't have to stick to baby stores. Any chair will work so long as it's comfortable.
Reclining Abilities
Does your chair recline only, or does it have other options that make it more comfortable? For example, do you want a chair that has leather verses another type of covering? It's something to consider because you simply do not know what will happen if your baby spits up or the breast pump leaks. You're going to want more than just a recliner in that case.
Additional Features
Something that might be even more comfortable than a standard recliner is one that has a swivel and a rocking feature. This gives you so many options and possibilities when it comes to making yourself and your baby more comfortable. These are options that will help you get your baby to sleep on a rough night, that will allow you some additional comfort when it comes to spend extended periods of time in it and that will look a bit more chic and elegant in the nursery.
Photo by Ben A. Pruchnie/Getty Images