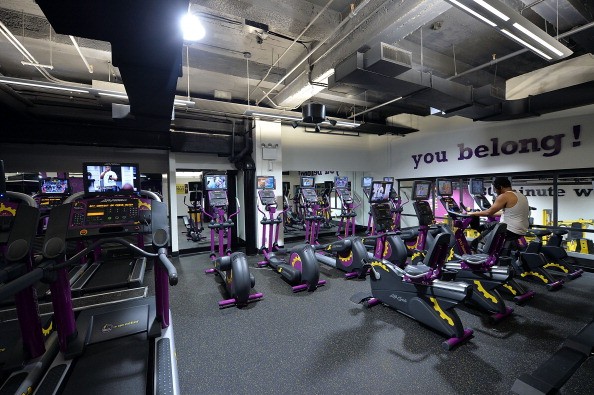 In honor of Mother's Day, innovative health club franchise Planet Fitness announced that they are supporting The Breast Cancer Research Foundation® (BCRF), an independent not-for-profit organization whose mission is to advance the world's most promising research to help eradicate breast cancer in our lifetime. It's the fifth year in a row that the health club franchise is doing this and, to date, Planet Fitness and its members have raised over $1.6 million for the organization.
"The Breast Cancer Research Foundation is thrilled to have the continued support of Planet Fitness. Their generous donations for the past five years have helped BCRF raise both money and awareness for lifesaving research efforts that are aimed at prevention and a cure for breast cancer," said Myra J. Biblowit, BCRF President.
From May 7 through 14, participating  Planet Fitness locations will allow new members to waive their sign-up fee if they decide to make a donation of $5 or more to BCRF when they join. Currently, membership is $10 a month or $19.99 a month for the PF Black Card®.
"At Planet Fitness, we're always looking to make a difference in people's lives, whether it's through providing a top notch fitness experience at an unbeatable value, or by supporting worthy causes that affect our local communities," said Chris Rondeau, CEO of Planet Fitness. "We are proud to partner with The Breast Cancer Research Foundation for another year around Mother's Day and look forward to raising even more money for such a great cause."
Planet Fitness prides itself on offering a high quality fitness experience at an extremely affordable price, and a unique Judgement Free Zone® unlike any other gym where members experience a hassle-free, non-intimidating environment. Planet Fitness is also the proud gym sponsor of NBC weight loss competition, The Biggest Loser®. For more information or to join online, visit PlanetFitness.com
Photo by Andrew H. Walker/Getty Images