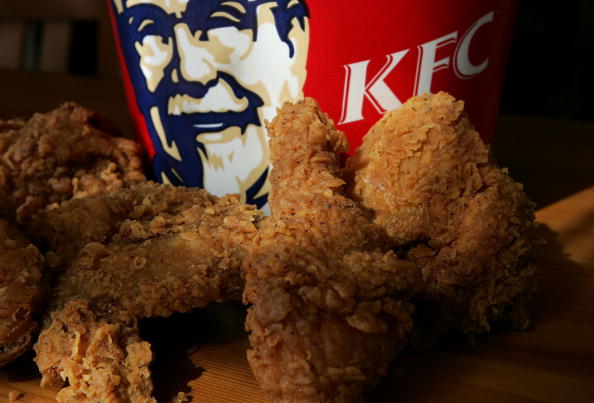 Nothing says comfort food better than some hearty, fried goodness of fried chicken. Many people all over the world have grown up loving Kentucky Fried Chicken (better known as KFC), which has been the staple for fried chicken lovers from all over. It's no secret that fried chicken – and anything fried for that matter – is not healthy for anyone in the slightest. However, if you have limited resources, like a small food budget ideal for fast food and/or not many food option location-wise, you sometimes don't have much of a choice but to eat that food. While there may not necessarily be healthy items on the menu, there are healthier options. For example, you don't HAVE to get a 3-piece meal with all the fixings and a large soda. Depending on their menu and nutrition facts, you can pick and choose the better options, especially if you are watching your weight and/or are trying to live a healthier lifestyle.
Here are five of the healthiest items to eat at KFC:
4 Hot Wings plus Sweet Kernel Corn
This hearty snack or lunch option will satisfy your KFC craving without too much guilt. It packs 380 calories, 16.5 grams of fat and 4 grams of saturated fat.
Kentucky Grilled Chicken Breast with Mashed Potatoes (No Gravy)
It's the best of both worlds with a good piece of grilled chicken and creamy delicious mashed potatoes, which will set you back 310 calories, 10 grams of fat, and 2.5 grams of saturated fat.
Original Recipe Chicken Drumstick
You can get the KFC taste and goodness without all of the calories and fat content buy sticking to just one or two of these pieces!  One drumstick contains 120 calories, 7 grams of fat, and 1.5 grams of saturated fat.
Honey BBQ Chicken Sandwich
If you're looking for a filling meal, a sandwich is the way to go. This one will set you back 320 calories, 3.5 grams of fat and 1 gram of saturated fat.
KFC Snack-size Bowl
You can satisfy your KFC cravings with a smaller portion of their bowl, which is only 260 calories, 13 grams of fat and 4 grams of saturated fat. You can add a side of green beans if you're still hungry, which will add only 25 calories more to your meal – and give you a serving of veggies!
(Photo Illustration by Justin Sullivan/Getty Images)