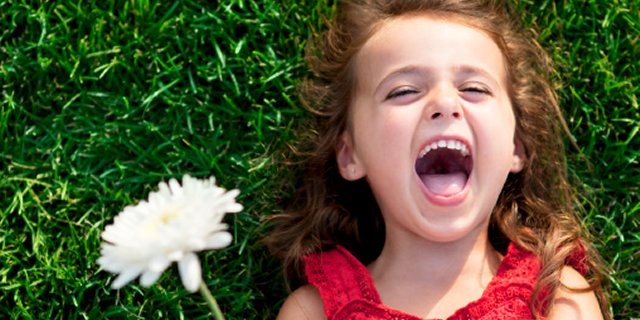 Cheerful people are (sometimes beyond irritating thanks to the fact that you're in a less than cheerful mood and wish they'd stop with the whole smiling and perkiness thing) happy people. They're in better moods, they live longer, and they enjoy far more. However, it's not always possible to feel cheerful 24/7. Sometimes you just feel irritated, tired, annoyed, whatever. It's time to turn your frown upside down and go for cheerful behavior. It's better for your health and your outlook on life – and these are some of the simplest ways to really make an impact on your mood.
Sit Outside
If you have the choice between dining indoors or out on a beautiful day, always opt for outdoor seating. It's refreshing and it really does wonders for your mood. You'll feel more cheerful and much happier after you sit outside and enjoy a cool beverage and good company. The view probably doesn't hurt your mood either.
Remember What's Really Important
Sometimes the best way to cheer up instantly is to give yourself a simple reminder. Maybe that woman in the grocery store was rude to you and now you're in a grumpy mood, but will you even remember her in a week? In an hour? No; what you'll remember are your blessings. When you feel less than cheerful, remember that whatever has you down is nothing compared to the magnitude of all the good in your life. Your little one's smile and giggles, your loved ones, your friends, the fact that you woke up this morning…
Do Good
Irritated and annoyed moments happen. Curb yours by doing something wonderful for someone else. It can be as simple as buying a coffee for the woman in front of you at Starbucks or helping a woman with a couple of small kids to her car by pushing her cart for her. Their gratitude is sure to warm your heart and cheer you up in a myriad of ways.
Image via Thinkstock