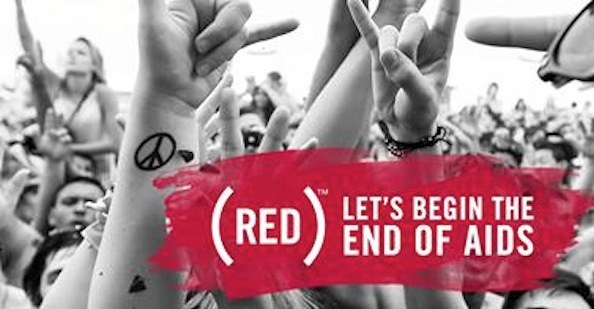 Live Nation Entertainment has once again joined forces with (RED) to raise awareness and money for the fight against AIDS. From now until June 10, fans can take part in the cause by donating up to $25 when they buy tickets on the Ticketmaster, Ticketmaster Canada and LiveNation websites. 
"When we first worked together in 2013, we created nearly 100 million impressions and raised more than $130,000 for (RED), through the power of music, sports and live entertainment fans across the world," Live Nation Entertainment CEO and President Michael Rapino explained. "Now, we want to take it a step further and see if we can double these numbers in 2014. So many people see the importance of coming together to help begin the end of AIDS, and we want to do our part in helping to deliver an AIDS Free Generation in our lifetime. I look forward to seeing everyone work together to pull off this critical campaign."
Fans that purchase tickets to select events can support (RED) by making donations at the end of their ticket purchase. 100% of the donations'  proceeds will go directly to the Global Fund, an institution that delivers programs which provide prevention, treatment, counseling, HIV testing and care services for people living with HIV/AIDS. Life-saving medication can cost as little as 40 cents a day – a $25 donation can deliver more than two months' worth of medicine.
Deborah Dugan, (RED) CEO, has said: "We are excited to build upon our relationship with Live Nation in support of (RED)'s mission to help end mother-to-child transmission of HIV. We thank everyone for rallying around this incredibly important goal."
(RED), which was founded in 2006 by Bono and Bobby Shriver, has currently raised over $250 million for the Global Fund. Last November and December 2013 marked the first time that Live Nation Entertainment worked with (RED). 
To learn more, visit the (RED) website.
Image via the LiveNation Facebook page