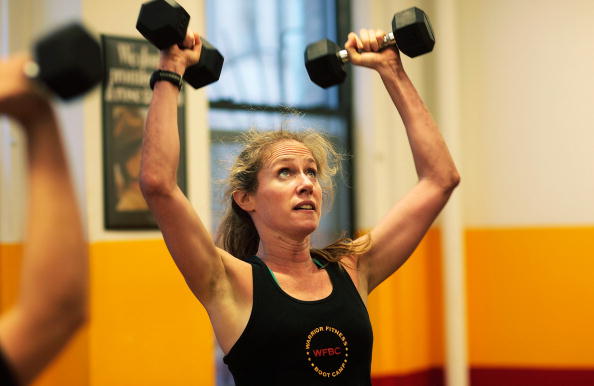 Health is probably one of the most important things that humans have and should cherish immensely. After all, if we weren't healthy, we probably wouldn't be here right now. Health and fitness are a big concern for our society – and for good reason! As a nation who is known as "the land of plenty," it also shows in our bodies and our waistlines! The rules are constantly changing on us, so it's also imperative that we keep up with them. Things aren't the same as they were even just a few years ago.
Here are five major health and fitness rules that have changed:
1. Choose whole foods over vitamins. For a while there, we were told to take our vitamin supplements along with our food. However, we should really just be eating our vitamins in the foods we choose on a daily basis. Instead of popping those vitamin pills, stock up on delicious and vitamin-filled foods like kale, spinach, salmon, avocado, sweet potatoes and more!
2. Don't skip the weight room. We have always been told to step up more, literally – 10,000 steps daily to be exact! Many people favor doing cardio over the weight room and think that it helps more in losing weight. The fact is, strength is actually more important to our bodies (specifically bones and muscles) as we age. Take on a trainer to help you out or at least be sure to have a spotting partner.
3. The Food Pyramid. It's gone through a lot of changes since it was first introduced to us in school. The new focus with the new food pyramid is on variety with regard to diet and exercise.
4. Fiber up! Pressed juices are all the rage right now (I know – I'm one of those obsessed with them!), and while they are great for you because of all the vitamins and minerals it contains, you also need the fiber that the juicing process takes out. Instead, indulge in a smoothie or two from time to time. It's good for your taste buds as well as your colon!
5. Better to be proactive than reactive. Many people's mentality is this: why go to the doctor if nothing seems wrong now or if you just have a little cold? Many people boast that they haven't been to the doctor in years. If you're feeling regular aches and/or pains or haven't been to the doc in years, you should get yourself over and see your doctor. You can fix that little cold now before it gets even worse and turns into full-on pneumonia!
Photo by Chris Hondros/Getty Images