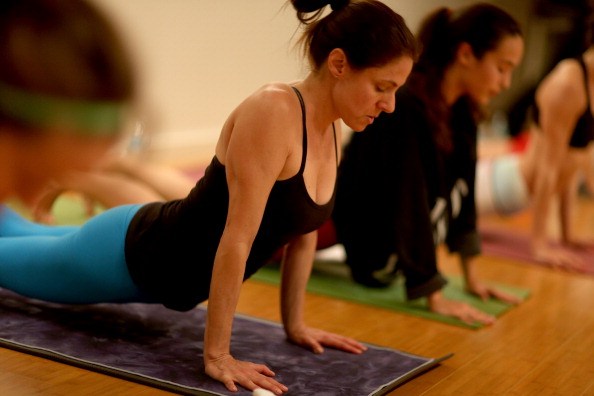 Everyone who is into yoga has a yoga mat, but we are willing to bet many of you chose your yoga mat based on things like color and availability when you walked into the first store you came to. Did you choose your yoga mat based on its ability to help you exercise with more ability or to increase your flow? Did you even know your yoga mat had those abilities? It's often something many forget to consider because they're too concerned with other things in life, such as when they are going to find time to actually practice yoga with all that's going on in life outside of their usual business. However, that's just not the way things work for many. Your yoga mat can actually help you to up your game and become more productive during your workouts. We have a three of the best yoga mats on the market for increasing your flow and making you feel more accomplished. Check them out.
Prosource – $21
This is a yoga mat that's available on amazon.com. If you have the Prime membership, you can have it in two days. It's also super affordable so you won't feel guilty making this purchase. One of the things we love most about this mat is the fact that it rolls up and connects so nicely you never have to worry about it. It's also designed to protect your body when you workout, and provide you with more flow.
Magic Carpet Yoga Mat – $98
Available at the store by the same name (and website by the same name) this great mat is one that you will just adore. It's designed so that you can use it anyway you please, from at home to a class. It's also made so that it helps you get more flow, helps you feel more comfortable and so that it lasts you a long time.
Liforme – $140
Available at Net-A-Porter.com, this yoga mat might be a bit more than you were looking to pay for a mat, but it's worth it. Designed to help give you just a little bit more softness on your feet and traction to your workout, this mat will last years. It's not going to end up stained, smelling like sweat or wearing after many uses. It's a lifelong yoga mat.
Photo by Joe Raedle/Getty Images