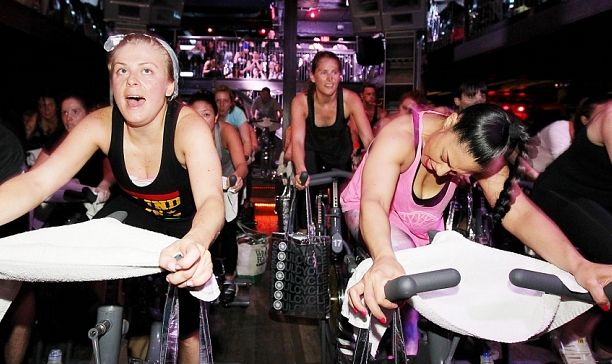 New York City really is the city that never sleeps.  And that goes for fitness as well.  Whether you're in NYC for a trip, at home, or just meandering through Central Park, no matter what time of day it is, you'll see people trying to work out.  Night time isn't just about Broadway and dinner.  It's also about moonlighters ripping it up on treadmills and exercise bikes.
If you want to get in shape, all you have to do is get your workout gear on and go. To help you get started, All Women Stalk is going to walk you through the ways to get fit in NYC and have some fun in the process!
1. Get Fit with Free Workout Classes
There are various fitness classes taking place at NYC parks that are at the cost effective price of free. Activities offered range from sunset yoga to total body bootcamps. All take place outdoors in various locations around the city. So chat with people that live by the city to find out the scoop of how you can get fit and save!
2. Join Stacy's Bootcamp
Head to Central Park to get fit and fab while having a blast with Stacy's Bootcamp! Stacy is one of those trainers that keeps it simple going back to the basics with her exercise approach. But her results are nothing but basic. She has transformed so many lives through her military workout routine of running, squats and pushups. And she embodies the passion that every successful trainer has to help you reach your goal. Take it from me as a trainer, her Bootcamp is worth the cost in volumes because it works.
3. Join the NYRR
Do you love to run? Then join one of the largest and most active running groups in the country, the New York Road Runners (NYRR). NYRR has members of all ages and fitness levels that can help you to navigate the city and enjoy the sights. You can even bond over some running races together. Make friends and get in shape with NYRR!
Ready to check out the rest of the ways to get fit?  Head over to All Women Stalk for more tips!