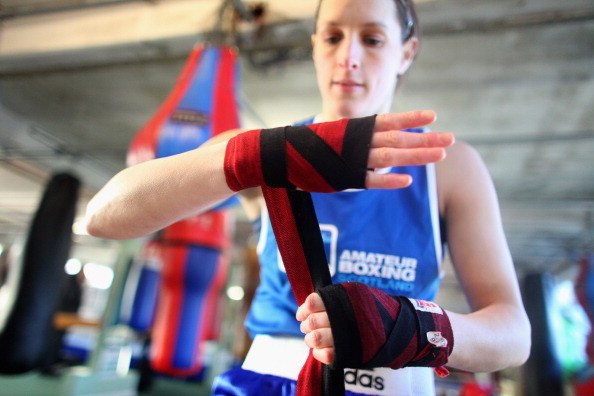 Boxing fitness workouts are great because they build endurance, provide a little fun and make you look and feel great. Unlike regular workout routines, boxing never gets boring. It's always a little different, even when it's the same. It's a fun workout that works just about every muscle, makes you sweat and helps you lose weight and feel great. But which boxing workouts are the best? Read on to find out.
Jumping Rope
Are you surprised to learn that jumping rope is actually a great form of exercise in the boxing family? Many people are. However, it takes a great deal of different methods to create a boxer and jumping rope is one of those workouts. It works your arms, legs, abs and other muscles you want to tighten and tone.
Running in Place
This is a great form of exercise in the boxing family. It helps to build endurance and get your muscles warmed up. It's something you can do slowly or quickly, depending on the type of workout you're looking for. This one is particularly important to those who want to get stronger but not necessarily look too muscular.
Shadow Boxing
People use this because it requires no equipment. As long as you know the proper technique when it comes to boxing, you can do this just about anywhere. This workout involves using either a mirror or your own shadow against the wall as your "opponent" and boxing him or her for periods of time to get stronger and fitter.
Punching Bag
This is something you should do even if you're not a fan of boxing. It's not only a great way to sweat it out and get in shape, it's a great way to help you stay stress-free. When you're having a bad day, this workout can help you get yourself in shape from the inside out.
Sparring
It's the reason so many people choose to take up boxing. This exercise involves a partner and works your full body. It's important that you take some boxing classes prior to sparring, however. The worst thing you can do to your body is spar without learning the proper body techniques and positions. You want to avoid injury at all costs.
(Photo by Jeff J Mitchell/Getty Images)