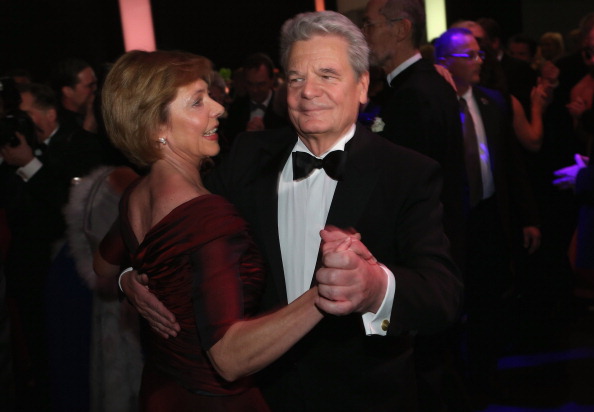 You'd probably never admit it to anyone else, but you do secretly wish that the producers of Dancing with the Stars would call you up and ask you to pair with one of their pros for a special season of the show called, "Dancing with People who Aren't Stars." Don't be ashamed; we kind of all wish that would happen. Whether you know how to salsa or do the paso or not, most of us would love to learn to move in such a fluid, beautiful manner. Ballroom and Latin dances are some of the most beautiful forms of dance in the world, and learning to do that is something many of us have on our bucket lists.
Unfortunately, no one from DWTS is calling us. We're just going to have to sit back and relax and watch the show, and wish that we could find a way to become famous quickly enough to score an invite to the next season (a reality show? Give birth to quintuplets really quickly? Win the Olympic Gold medal – oh wait, those are over…). Or, you could join dance classes in your community. Most communities have a place – or two – you can sign up to learn how to dance like a pro. Unfortunately, a lot of those places are a bit expensive. The obvious choice is to find a dance class near you and then find discounts for registration or membership. A discount dance class, after all, is preferable to a full-price dance class; especially this time of year.
Check Groupon
The good news about sites such as Groupon is that they always have something to offer whether you're looking to order a case of wine, get a couple's massage or join the gym. On occasion, this site also offers discount coupons on dance classes as well. You can do yourself a favor by simply checking out the page, registering for an account (it's free!) and then make the purchase so that you can get the awesome discount.
Another option is to check with LivingSocial, a site that very similar in nature to Groupon. By registering for a free membership, you can save a lot of money. The best news about finding a discount for dance classes or lessons on sites like this is the fact that you will very likely also find discounts on other things that you want. And who are we to stop you from buying things you want because they're on sale?
Check Local Papers
It sounds a bit dated and old-fashioned, but isn't that what ballroom and Latin dancing really is? You can check your local newspapers and city magazines to see if there are any coupons or discounts for dance classes in them. Sometimes you might get lucky and find them in there, and that's going to make it a bit easier for you to afford the cost of these fun classes.
You'll learn to do different dances, learn the moves that are required to make them look good and have fun in the mix. You'll probably need a partner, but that's wherein lies half the fun when it comes to doing dance moves and learning a new skill.
Check Local Community Centers and Country Clubs
Not all dance classes are expensive and require a discount. In fact, some are downright inexpensive and don't require much more than just checking with your local community centers and country clubs. You will often find a retired couple that has spent their lives teaching these dance styles who will offer very inexpensive lessons to anyone who wants to sign up, and the classes are fun, informal and very educational.
These classes usually happen every few months and they will teach one or two different dances over the course of a month or two, and these are the people you want to teach you. They're the ones who have done this the longest and they are the ones who are teaching for fun and not for a paycheck. This makes them, oftentimes, more engaging and more willing to go the extra mile to help you learn – and they usually have some fun tips and tricks. Did we mention that when you partner with a couple who has been dancing together for many years that you're going to find some fun stories and some fun memories involved? That makes the experience that much more enjoyable, and that much more exciting for all involved.
Why Take Dance Lessons?
If you're not someone who has always dreamed of being a contestant on Dancing with the Stars, you might still find that these classes are beneficial for you. For one, they make a wonderful frequent date night for you and your partner. Nothing is as sensual and romantic as dancing, so you can rekindle a little romance and a little fire.
Additionally, if you're an engaged couple or someone who has an anniversary to celebrate, it might pay to suggest learning to ballroom or Latin dance, whether you get a discount on expensive classes or not. Why? First and foremost, most women would love the gesture of their husband or fiancé asking them to learn to dance. It says to a woman, "I hear you, I want to spend time with you and I want to be close to you learning something new," and it it's going to make that wedding or anniversary dance that much more enjoyable. Why? Because you get to show off everything you learned.
The benefits of taking dance classes together are something you shouldn't discount. Not only are you going to see some health benefits (have you seen the weight loss and muscle tone celebs receive after dancing for a few weeks?), you're also going to find yourself in a better mood. You're engaging in physical activity, which is good for your body and your mind. You're going to bond with your partner, have some fun and learn something new. Learning something new – whether you end up liking it or not in the long run – has so many benefits. Cross it off your bucket list now.
Photo by Sean Gallup/Getty Images