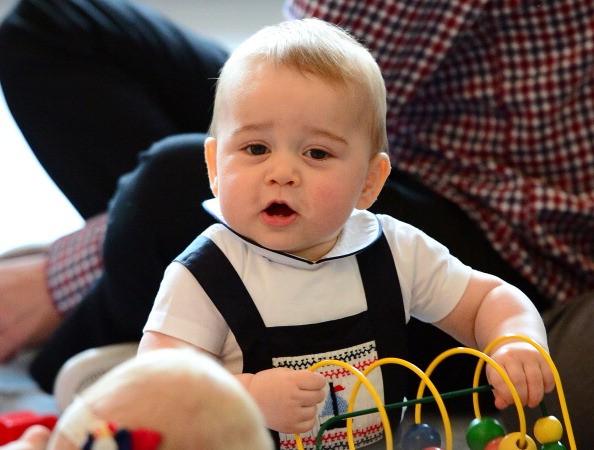 Having acne as a teen or even as an adult can be quite the problem; after all, who wants an unflattering skin condition on their face?! While acne tends to be an issue more commonly in the pre-teen and puberty phase in one's life, it is also possible as an older person. But did you also know that acne can also occur in babies?! That's right – toddlers can also suffer from acne… yikes! Babies develop a rash on their face that is considered baby acne. If not treated right, baby acne can be a big problem.
Here are five of the best ways to treat baby acne:
1. Visit the doctor. First and foremost, it's always a good idea to take your baby to the doctor should they show signs of a problem. Doctors will usually know what is going on with your baby and will be able to diagnose and provide treatment for them. And in any case, they can give you helpful advice on what best to do to help your baby be healthy.
2. Wash your baby's skin with mild, non-drying soap. Baby acne usually occurs because of clogged oil glands, so it's important to have the baby's skin kept clean and dry when there's an outbreak.
3. Use honey and lemon juice on their face. Mix one teaspoon honey and one teaspoon lemon juice in a small bowl or cup. Using a cotton swab, dip into the honey lemon mixture and apply over the affected area, keeping away from the baby's lips and eyes. Keep it on their face for about 30 minutes or so and slowly wipe their face with a warm, soft washcloth.
4. Change your diet. Since babies are often breastfed, sometimes what mothers put in their bodies can affect them. Even just drinking a lot more water and healthy fruit drinks daily can help rejuvenate your baby's skin.
5. Use baby powder. It's been found that some moms with newborn babies who develop baby acne have simply wiped baby powder gently across their baby's affected area helps to clear up the acne.
Photo by James Whatling-Pool/Getty Images