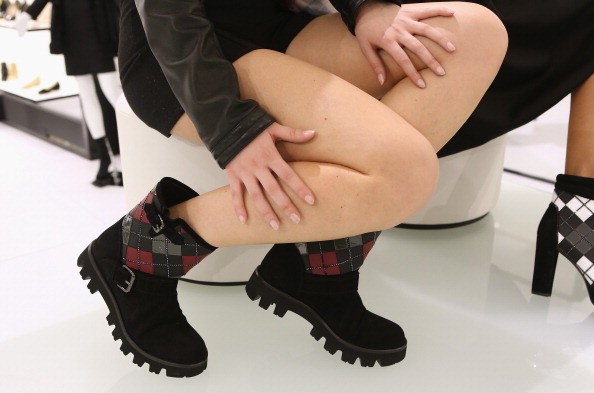 Waking up abruptly in the middle of the night after having a good sleep up until then is pretty bad – what's worse is when you wake up with a Charlie Horse. That sudden muscle pain that tends to attack your calf muscles is pretty common, but there's no clear explanation as to why it occurs. As a long-time sufferer of having occasional Charlie Horse issues, I know firsthand that it can be such a nightmare to endure and unfortunately they are inevitable. Luckily, there are ways to take care of it and make the pain a bit more bearable.
Here are five ways to best take care of a Charlie Horse:
1. Massage your calf. Firmly take hold of the muscle that is in pain (usually the calf, thighs, and feet) and massage to reduce the pressure and the painful cramping. Continue doing this for a few minutes until the pain subsides.
2. Take a hot shower or bath. Fill your bathtub with as hot water as you can stand as well as epsom salts to soak in. Take a dip and soak in there for around 20 minutes or so – the heat and salts should help ease the pain as well as distract you from it.
3. Move around and stretch. Because of the spasms, your muscles have become restricted so it's best to stretch them out, slowly of course! Stretching will help in relaxing and softening your muscles so it doesn't tense up again.
4. Elevate the painful area. Prop up whatever cramped  up onto a chair armrest or on top of a stack of pillows. This helps to improve circulation and to move around the blood from the spasm.
5. Apply ice to your calf area. Use an ice pack or compress to the affected area – but never directly place ice there. Do this for up to 15 minutes for best results.
Photo by Vincenzo Lombardo/Getty Images