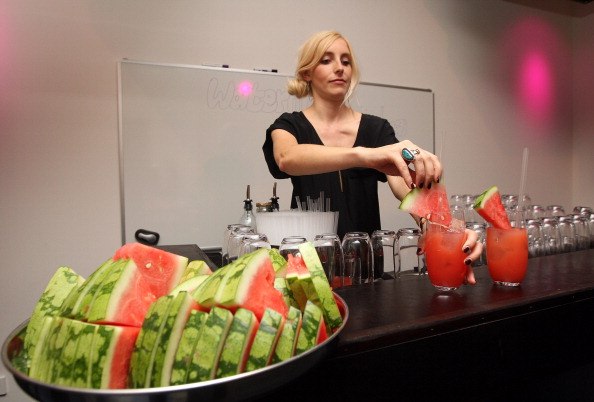 Whether you are having a BBQ, going to the beach, or hanging out by the pool, there's one very important thing you need to consider: what snacks are going to be there?! Summer activities are a great time to whip out some of the year's most tasty and refreshing snacks. If you're looking for some summer snack ideas, look no further! All that heat combined with socializing, summer sports and other activities of the season makes for one hungry individual – let the snacking begin!
Here are five of the most popular snack ideas:
1. Fruit
Nothing says summer better than some of the season's most juicy and tasty fruits, like watermelon! Fresh fruit is nature's Skittles and they are all so good, as well as good for you. There's nothing like taking a huge bite of watermelon or a plump, juicy peach after an afternoon of beach volleyball or swimming around in the pool all day. Fruit is also very versatile as far as snack age goes: you can grill them (grilled peaches are the best!), cut them up and put them in a fruit salad, cut into chunks and put them on skewers for fruit kabobs, or just straight up eat them on their own. Any way you do it, it's amazing!
2. Smoothies
A great – and more nutritious – alternative to ice cream, it's best to use fruits that are frozen or fresh in your smoothie. It's a nice, lighter option of a snack, but equally delicious! It's always better to make smoothies and serve right away, but you can also make a big pitcher, refrigerate and then serve when ready.
3. Chips and Salsa
Such an easy and simple snack, chips and salsa is also very filling. There are a number of varieties of chips being sold on the market, so take your pick – everything from blue corn chips to tortilla to potato – and either make your own salsa or get a tasty jarred one.
4. Raw Veggies with Dip
Fresh raw veggies are super easy to whip up – all you need to do is wash and slice! Baby carrots, snap peas, cherry tomatoes, sliced bell peppers, and cucumber slices are great to eat alone or for dipping in dips like hummus, guacamole, yogurt, as well as the traditional Ranch dressing.
5. Popsicles
Summer is usually blazing hot in most states and areas, and a popsicle is a staple during hot summer weather. You can either buy them at the grocery store or you can do it the more fun, more work way by making it on your own. All you need are popsicle moldings which are usually inexpensive and use fruit juice, yogurt or pudding for the popsicle itself. Yum!
Photo by Adam Berry/Getty Images